I'm fortunate that this year for Thanksgiving my pre-Thanksgiving day prep has been minimal. I've only been asked by the hubby's aunt (I guess since we're married that now makes her my aunt, too) to make some sort of an appetizer. That's where the baked brie comes in. I've only had this once before when I was much younger and I remember it being delicious so I wanted to try it out for myself. Plus, it seems like a very fall/Thanksgiving appropriate appetizer. So, here goes nothin..my first attempt at baked brie!
ingredients-


12 sheets phyllo dough, thawed
1 1/4 lb's brie cheese (I used 2 triangles- .60 lbs each)
4-5 tbsp's melted butter
1/4 c. honey
1/4 c. walnuts
1/4 c. dried cranberries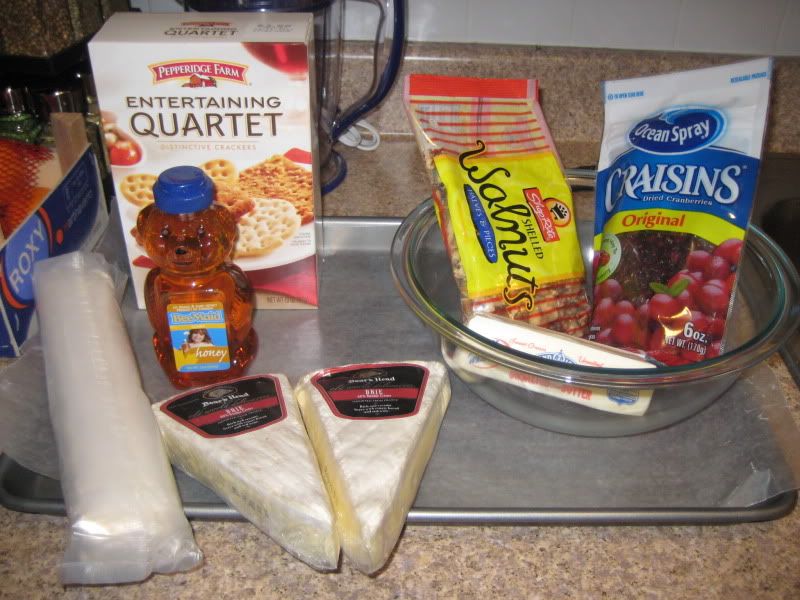 directions-


In a small bowl, combine nuts, dried cranberries, and honey. Set aside




Line a cookie sheet with wax paper and lay the first sheet of phyllo dough down in the center. Using a pastry brush, brush the phyllo dough lightly with melted butter. Repeat until you've layered 6 sheets of the phyllo dough.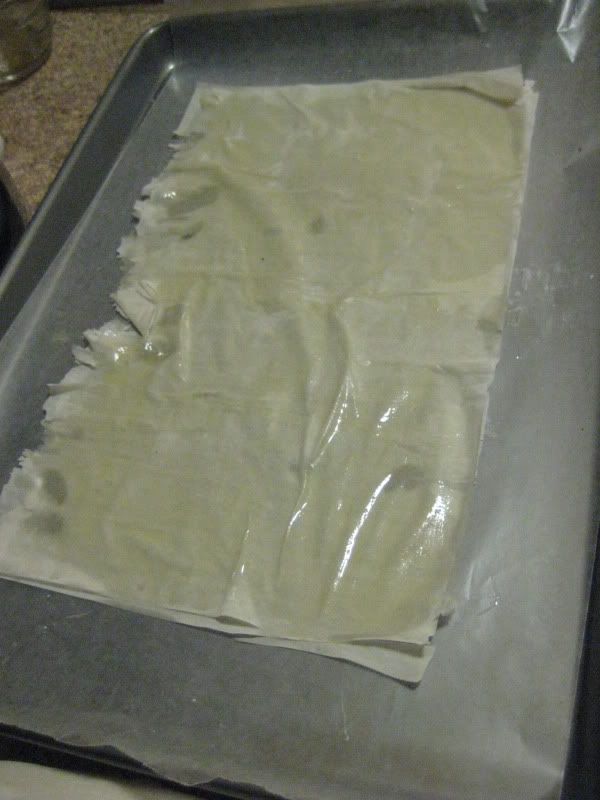 In the center of the layered sheets, spread the fruit & nut mixture. Place the brie on top of the mixture. Fold the sides of the phyllo dough up around the brie.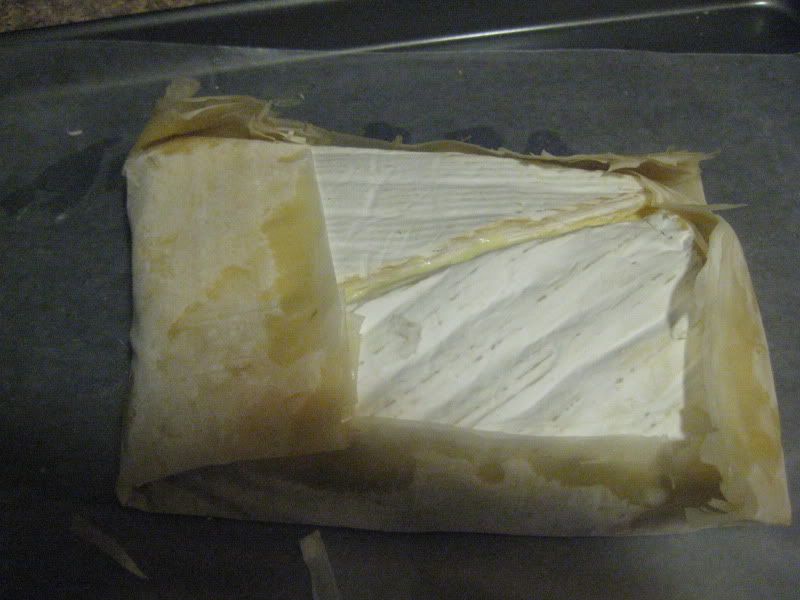 Layer another 6 sheets of phyllo dough with butter and place over the exposed brie. Flip over and fold the sides up. Brush the package with melted butter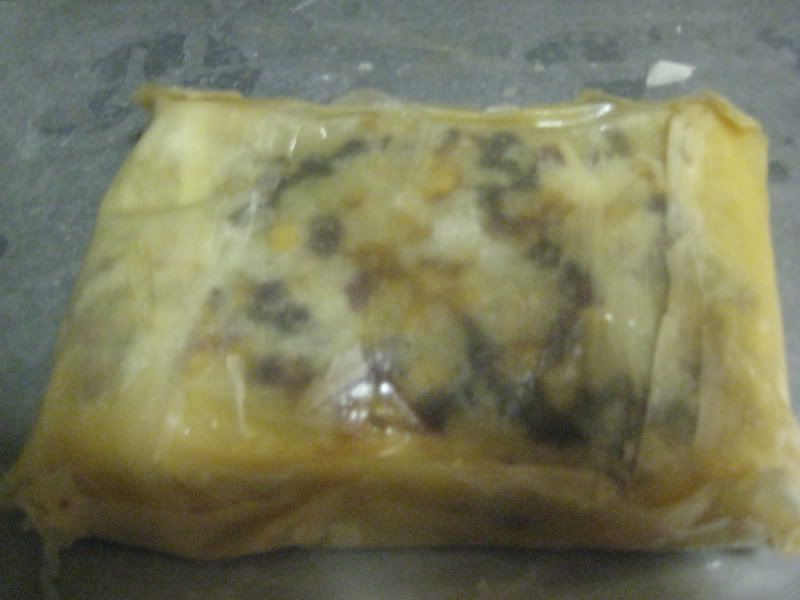 Place package in a preheated 425 degree oven. Bake for 15-20 minutes or until crust is golden brown. Reduce heat to 350 degrees and bake for an additional 10 minutes. Allow brie to sit for about 5-10 minutes before serving. Serve with crackers or french bread.

I haven't actually baked mine yet so I'll have to update after it's been served. I'm hoping it turns out as yummy as I remember it....
(Update- Sorry for no photo of the finished product but it got attacked once I put it down on the table! The brie came out buttery, cheesy, and just how I expected. I used more butter than posted on the recipe since I used 12 sheets of phyllo when it originally called for 6. Plus I might have thrown in an extra 1/4 c. or so of dried cranberries and walnuts just because it looked like it needed it. Also, I baked it for a wee bit less time..maybe just 5 minutes at the end instead of 10 since the cheese was melting out & it was definitely golden brown. I highly recommend this recipe!)