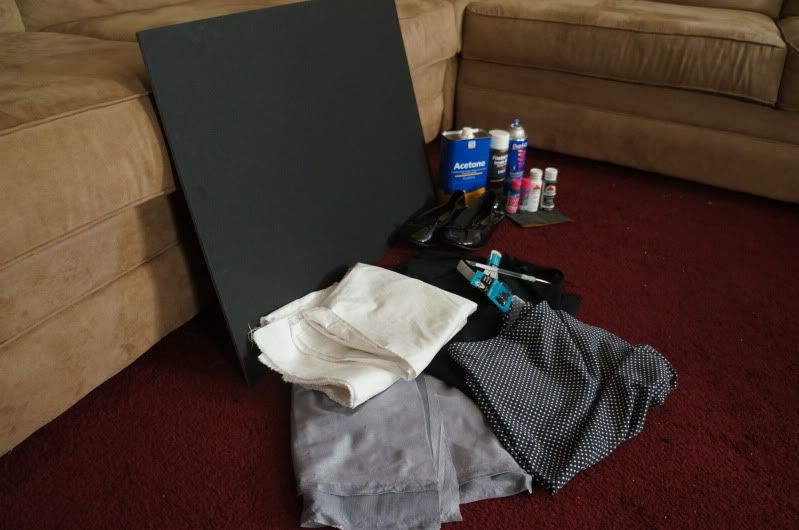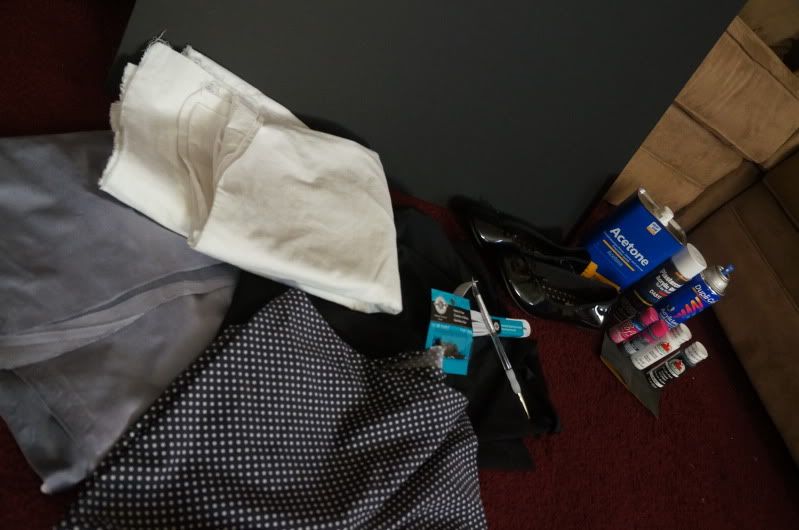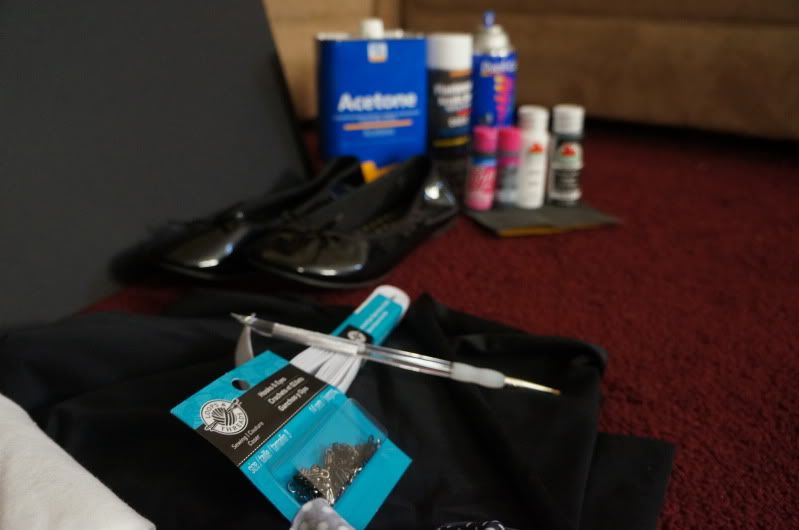 Judging by the looks of all this stuff there's about to be some major crafting going down this weekend!!
I finally told myself to put up or shut up (yea, I yell at myself sometimes) and make some of the pretty things on my to-do: diy edition list. I ventured out to Michael's yesterday and after wandering the aisles for about an hour I came up with all of the left over supplies that were needed. The employee's probably thought I was crazy because I walked up and down the paint aisle about 20 times before realizing that the fabric paint I needed was on the opposite side of the store. I also managed to not buy any of the items from the super adorable fall/Halloween collection so I'll give myself a pat on the back for that. I can't promise I won't drag hubby back there for a few things though. I need something new to ring in my
favorite
time of the year.
Anywho, I only have a rough (and I
stress
rough) idea of how to make these projects happen so…wish me luck. The project agenda consists of:
- a bicycle print skirt inspired from this
cute as sin DIY
- a suede bow belt just like
this one
(also seen paired with the last DIY, obviously this outfit was way too cute to not copy)
- black and white striped ballet flats (because 3 pairs of plain black flats were just too much..one needed sprucing up)
That's all I'm doing for now but don't get your hopes up. I'm not making any promises that all 3 will get finished and not because I'm lazy or busy. I'm just anticipating some sort of disaster going down in my living room. Optimism- not one of my strong suits.