Everything's going pretty well on the Murphy front and not much is new. Some adjusting needed to be done to his walking schedule but once that was happened he magically discovered that the world is his potty..even my neighbor's front lawn. Awesome.
Besides that he's hopefully *
crosses fingers
* going to be vaccinated this weekend and why does this make me excited, you say? Well, this means he can
finally
be around other dogs. I'm already setting up a massive play date that will include all of the new best friends he didn't even know he has (aka- all of my friends dogs).
Anyway, onto the matter at hand... the weather is quickly cooling down and fall will soon be here. Since Murphy is lacking a sturdy winter coat one will need to be provided for him. This obviously makes me
verryyyy
happy being that I'm a lover of all things shopping. Here are some of the cold weather gear that I believe my puppy boy must have-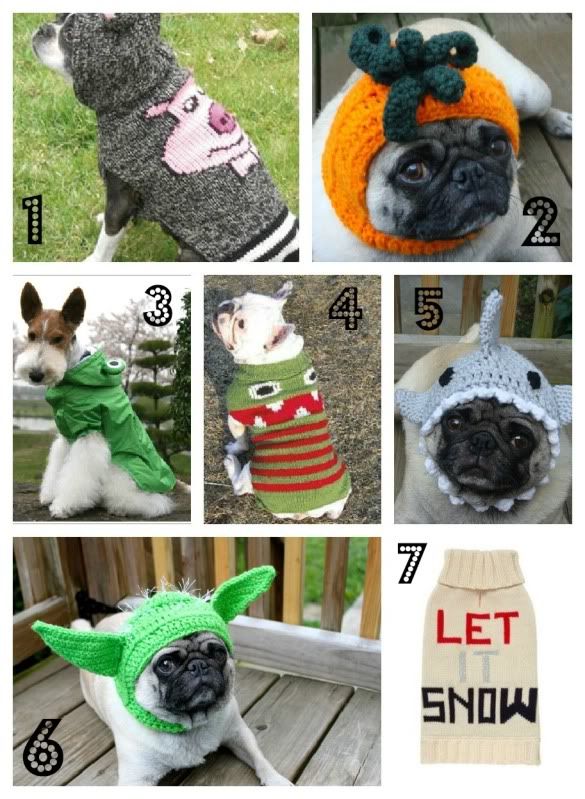 There's also going to be a winter parka and a Patriot's jersey (courtesy of daddy) coming his way. It's very likely that Murphy will end up with a more extensive wardrobe than I do. Oh well.