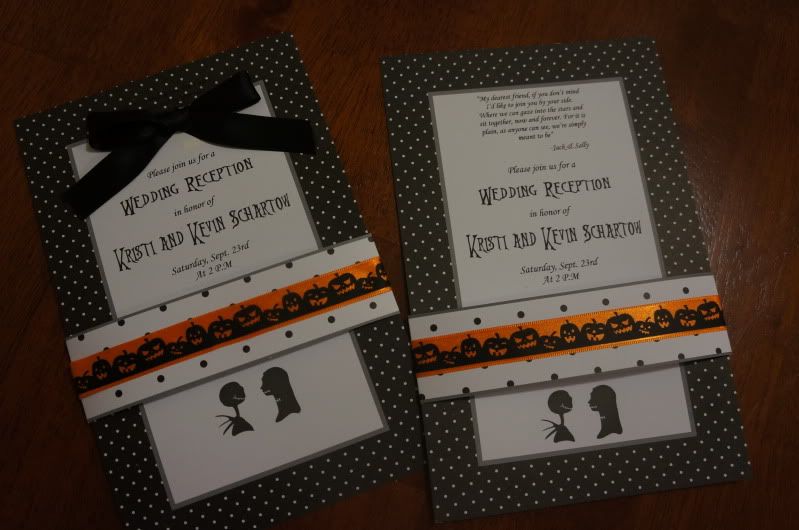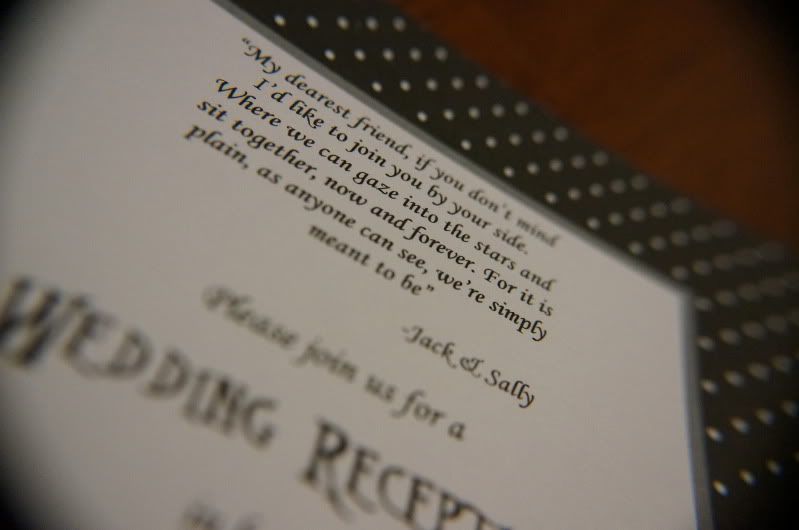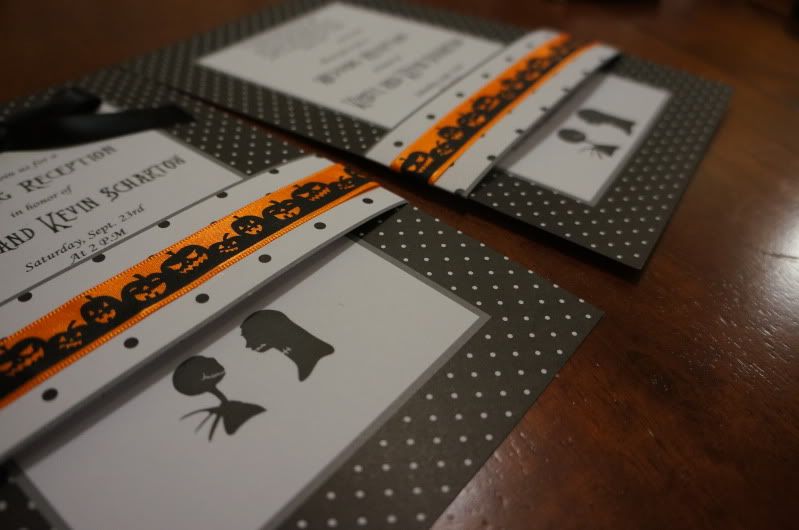 These are only the 2nd set of invitations I've had the pleasure of designing and well, I'm pretty pleased with myself. I think I like them more than the first set I did because they didn't take half as much time but those pretty baby's had to be made from scratch..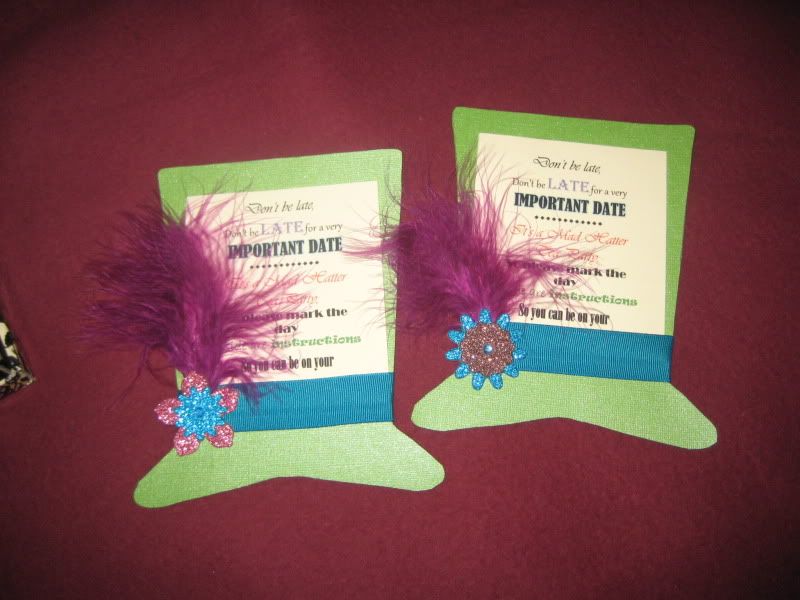 ..yea, I cut out all those hats and glued all those ribbons. It was work. But hey, I needed them in the worst way for my Alice in Wonderland shower.
Anywho, one of my friends/co-planner's and I got lucky on a trip to Michael's and found these printable boxed invites that fit the Nightmare Before Christmas theme we're doing for our friend's wedding reception perfectly (oh, and they were on clearance. High five for $10 invitations).

So, maybe there wasn't all that much to design but I was proud that I was able to find the appropriate Nightmare font and the poem I used at the top was beautiful and sooo fitting to their relationship. And I did give myself a nice pat on the back for getting all that stuff to fit into the fairly small space that the invite had to work with.
But unfortunately, my printer has a mind of its own and does what it wants sometimes..hence there being bows on about 6 of the invites. Randomly, my printer would move the spacing up about an inch or so and since we had NO extra invitations we went to plan B- white out the poem and disguise white out marks with bows. I thought it was a ingenious idea…better than going back to Michael's and spending another $10 on a second box o' invitations.
Now that those are done I'm excited to move forward with the rest of the planning- menu's need to be selected, décor needs to be decided on, ipod playlists need to be created (and of course there's what I'm most excited for- dessert baking/decorating and signature drink making). OH the fun the next month will be!