Well, technically it's not. If you want be specific, our first purchase as newlyweds was breakfast at the airport en route to Mexico BUT this is our first
fun
newlywed purchase.
I've been waiting to order this for quite some time as I spotted it on
AngeliqueInk
's Etsy shop months ago. I wanted to wait until after the wedding to order it because I couldn't have used it until afterwards anyway.
So here it is....our brand new address stamp!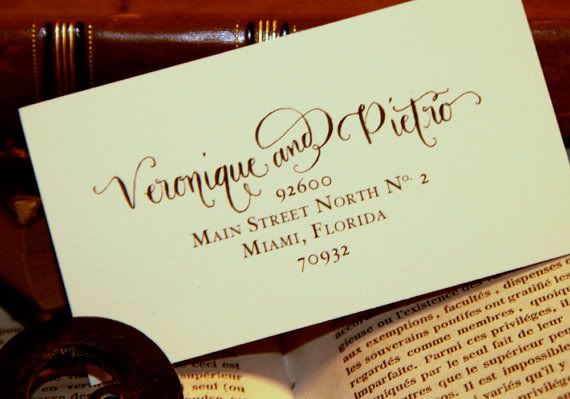 Well, this isn't OURS..it's just what it's going to look like. Except ours will have our last name along with our first names.
I have a funny feeling everyone we know will be receiving a lot more cards from us. Yes, I know Christmas is right around the corner but it wouldn't be weird to send out cards for Thanksgiving..right? Maybe...
Next up on the cute newlywed purchase list? This adorable throw pillow, another Etsy find that I've had my eye on for forever and a day.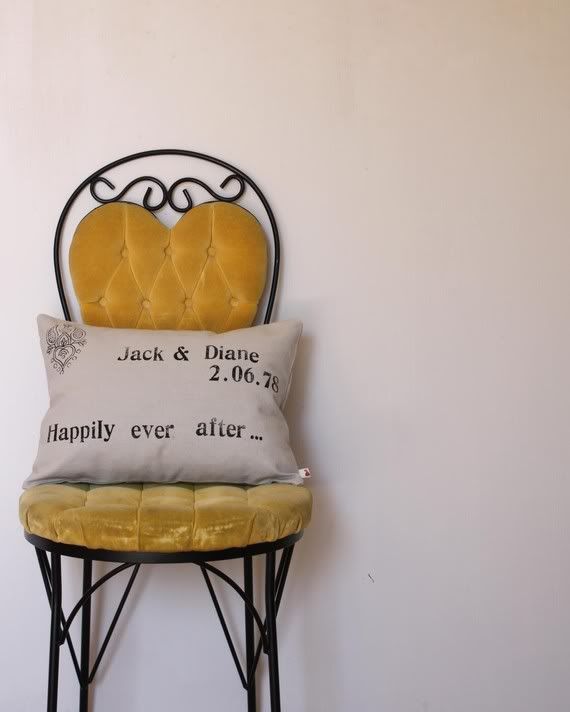 Mr. H will probably pitch a fit once he finds out I want to buy ANOTHER throw pillow (there's 7 on the couch already-
hey! it's a big couch
) but this situation will teach us a very important tool in marriage- compromise. The rule is we both compromise to ultimately obtain what I want. Sounds good, right?