This weekend I attended my first bridal shower as a Mrs. I will say it was SO much more enjoyable then attending a shower as a
soon to be
Mrs. Here is the lovely bride-to-be, my friend Courtney, in all of her bridal glory.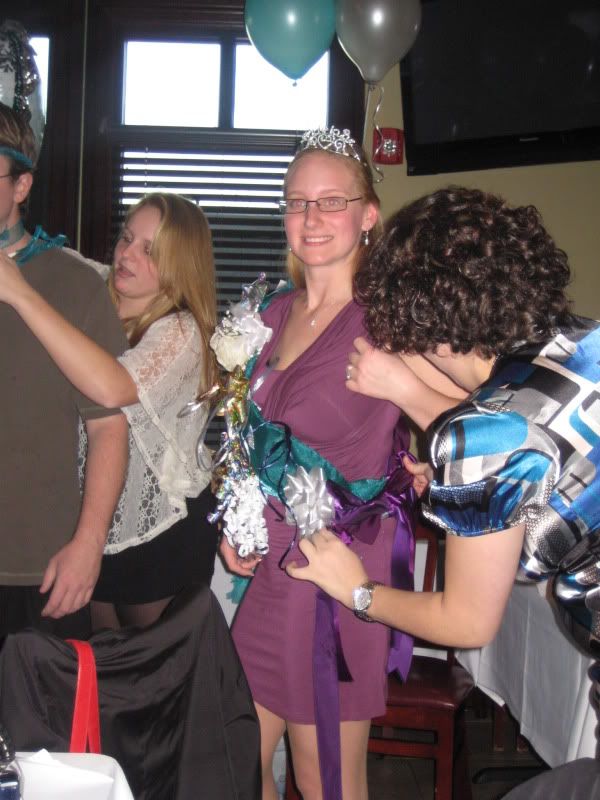 In my lifetime, I've now been to a total of 8 bridal showers...5 of which I went to while I was engaged, and the first two I was to young to even be contemplating my own wedding. During those 5 showers, I went in inspecting
everything
. How's the venue, what kind of food are they serving, what games did they play, how many gifts did the bride get. I might as well have broken out a pen and paper and took notes. I was also (
disclaimer
- I promise I'm a good person!) VERY judgmental. I had something to say about pretty much everything. From paying close attention, I learned a lot- what I did like, what I didn't..good ideas, bad ideas. But, I was so busy paying such close attention to the different aspects of the party I missed out on the best part of the day- the bride enjoying this amazing party that was thrown just for her. Yesterday, I finally got to enjoy that.
I went in feeling like a weight was lifted off my shoulders. I knew I wasn't going to be worrying about what color scheme they used or what favors they were giving. I was just there to have a good time. The party reflected the bride so well and she seemed so happy. That's really all that should matter.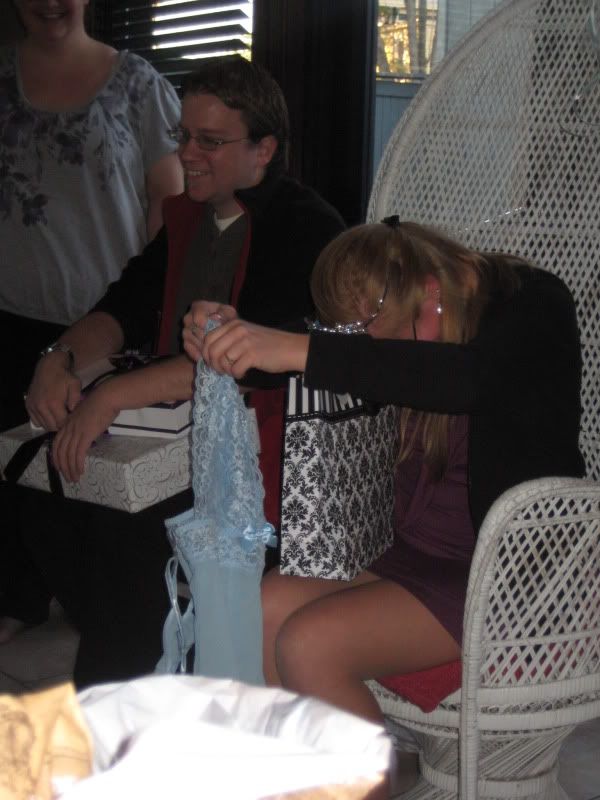 And it was great to watch her open any type of lingerie, she had the best reaction!
Going to this shower did bring back all the feelings I had at my own shower. Just remembering how truly blessed I felt to have the friends and family that I'm so lucky to have. They all did so much and the love I felt in that room was incredible.
Every bride should experience that.