In a season cluttered with parties and events, I just want to take a minute to recognize the nights where there's absolutely, positively NOTHING to do. There's no agenda, nothing that needs to be done, no plans are made...just a night filled spent lounging in front of the tv, starting a little project, just doing whatever you damn well please. These nights are rare in our lives, with Ryan not knowing how to sit still for more than 2 minutes and me making every little thing a big social event, we always have something to do or somewhere to go. Then tack on the craziness of the holiday season and it just never seems to end. Well, last night was one of those dull, do nothing nights....and I
loved
it.
We spent some quality time together, watched tv, enjoyed our Christmas tree, and I was able to make a pretty yummy dinner.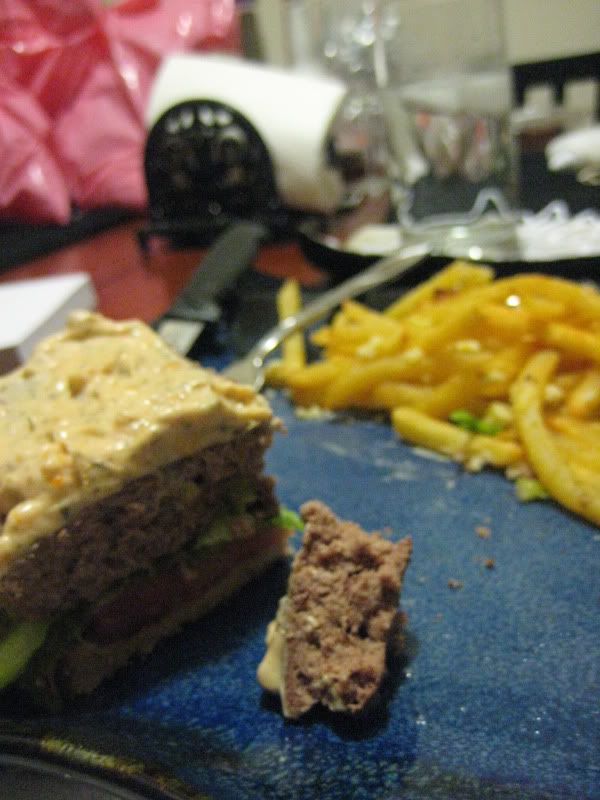 I cooked up some of the Omaha Steak burgers we received as a gift, made a sundried tomato mayo with a dip mix I bought, and after being inspired by a dinner we had over the weekend, I dressed up regular old french fries with minced garlic and some pecorino romano cheese.
The hubster was nice enough to handle the dishes so all I had to do was find my way to the couch, which is where I spent the remainder of the night.
All I can do now is savor the memory of last night because every night up until Christmas eve is going to be hectic...to say the least.