With less than a week to go before Christmas I'm really getting into the holiday spirit...especially since all of the hard stuff (shopping and decorating) is done!
This year, we had to start from scratch with all of our decorations now that we finally had our own apartment to decorate. It look a lot of after-work and weekend trips to every craft store in a 20 mile radius but I think we finally got it just right- which was a bit of a task being that I'm a little eccentric and the Mr. is very traditional. Here's the finished product...
Our entertainment center which apparently doubles as a mantle...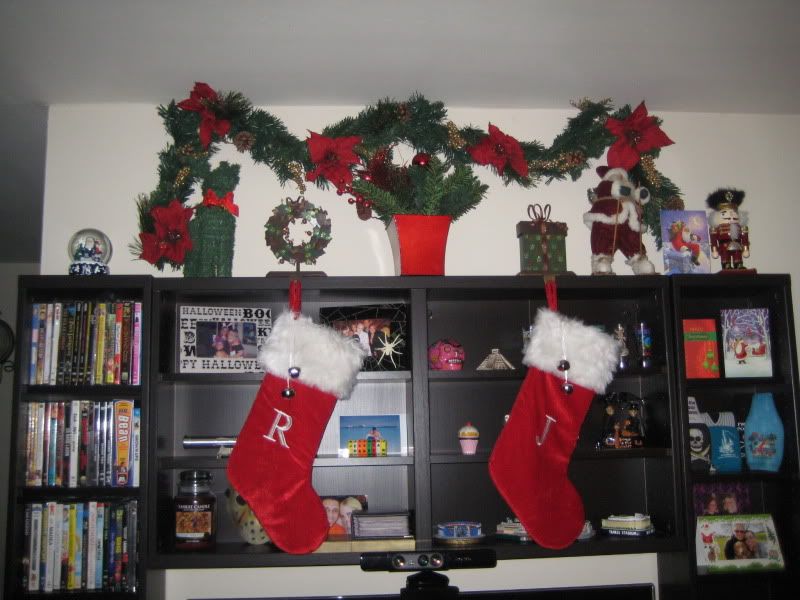 And my crowning achievement...our first Christmas tree...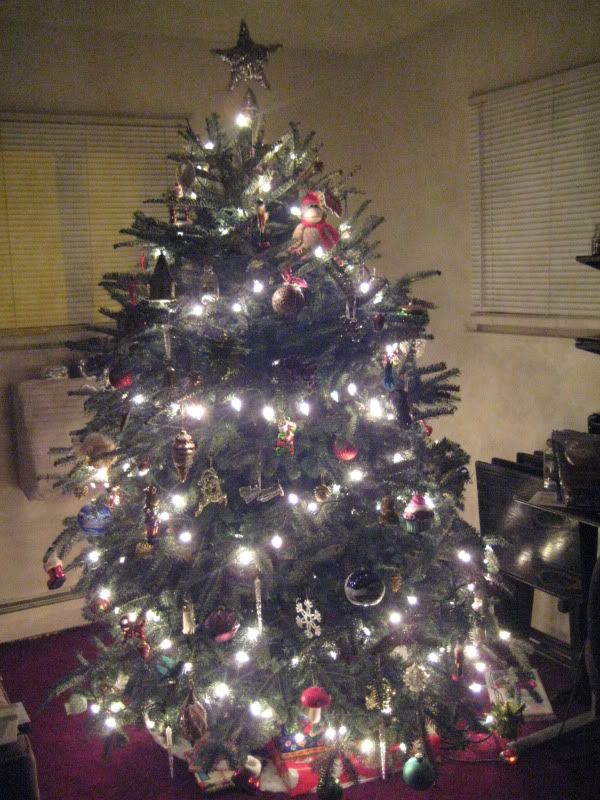 (Not sure why it looks so crooked...I swear its not...)
I'm also extremely proud of myself that I finally got our Christmas cards out! With all of the large mailings I did for the wedding (save the dates, shower invitations, wedding invitations, shower thank you's, and soon enough wedding thank you's as well-ugh!) I've learned that I despise doing them and therefore put it off for as long as humanly possible. I wouldn't have done Christmas cards but the cards I found were fabulous and it was a great way to get our new address out to everyone.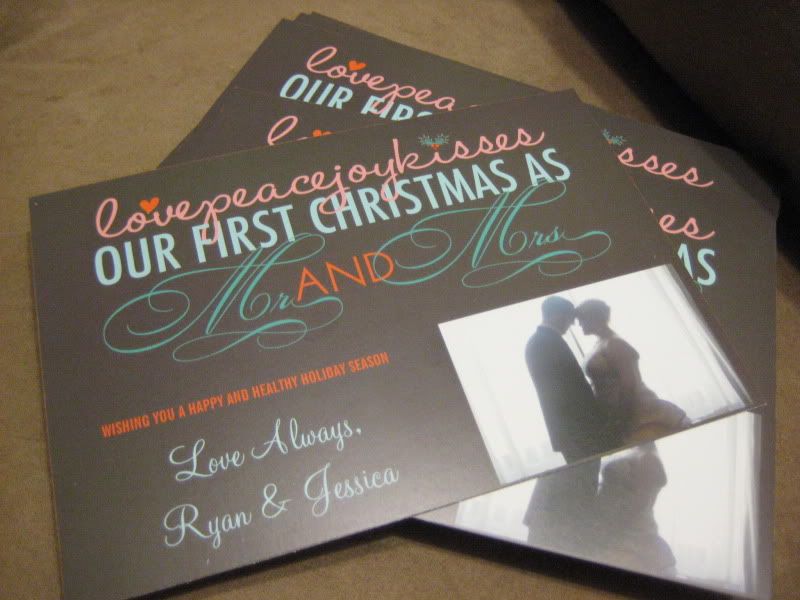 and our new address stamp (which I raved about
here
) was put to very good use...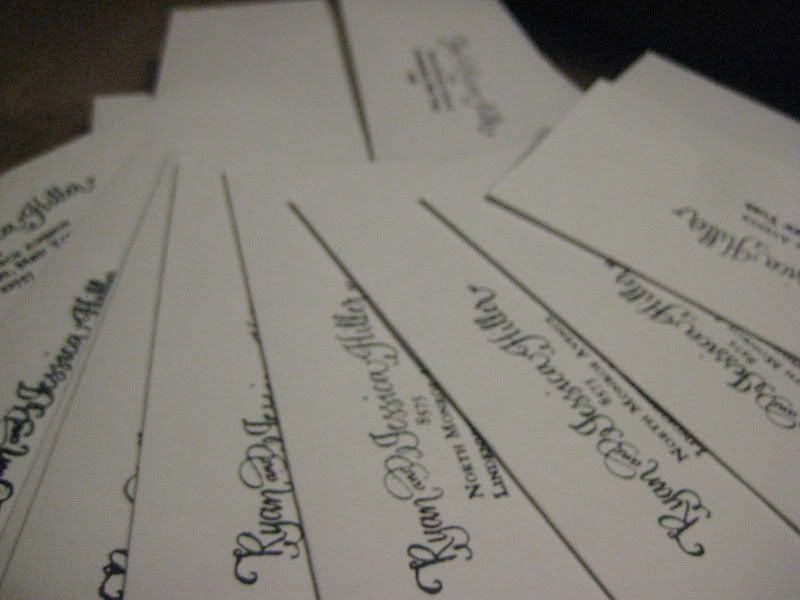 This year, I also had my mind set on doing something cute and festive for the holidays. We got together with 2 of the best people we know and made our way out to Port Jeff for some dinner, holiday shopping the best part- passing by all of the houses we could find that go above and beyond with their Christmas decorations. I already had the dinner location scoped out (being the planner that I am). I wanted to hit up the Gourmet Burger Bistro and was I glad we did! Their garlic fries were amazeballs and I discovered Cupcake Vineyards..I will divulge all of the awesomeness that is Cupcake Vineyards once I receive the um...crate..of wine I ordered. Then we hit up a few shops..the christmas ornament shop, fudge shop, and the hot sauce shop for the best dip mixes in the world!! (which can all be purchased
here
, I highly recommend the sundried tomato and garlic)- ya know, an average shopping trip. After a quick hot chocolate pit stop, it was time to see the houses!
The first one we stumbled upon by mistake while driving to another location. After a quick turnaround we realized it was totally worth the stop.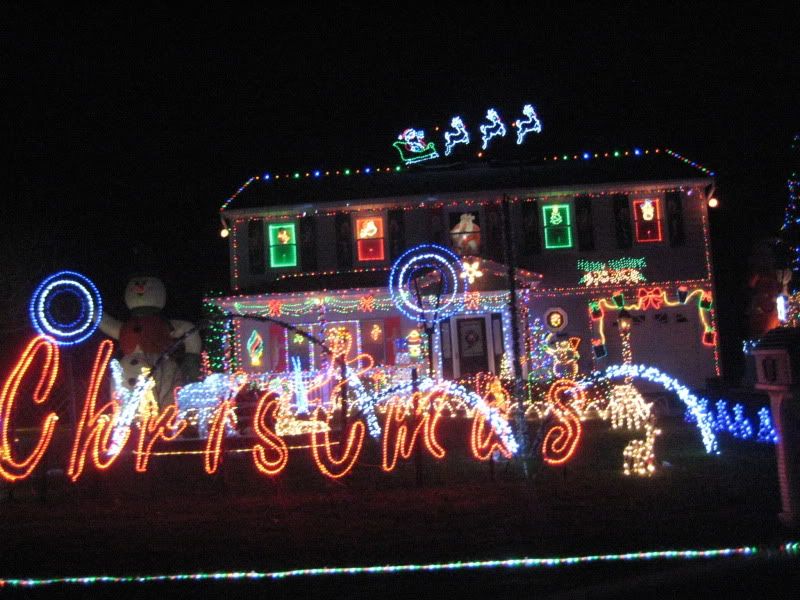 The next house was a light show that was set to music. The picture doesn't do it much justice but it was so much fun to watch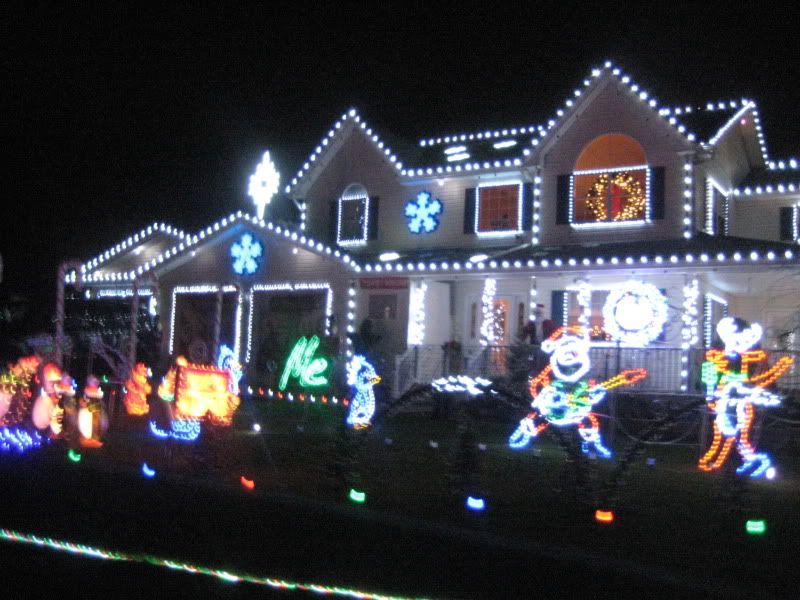 And the 3rd house just put all the others to shame...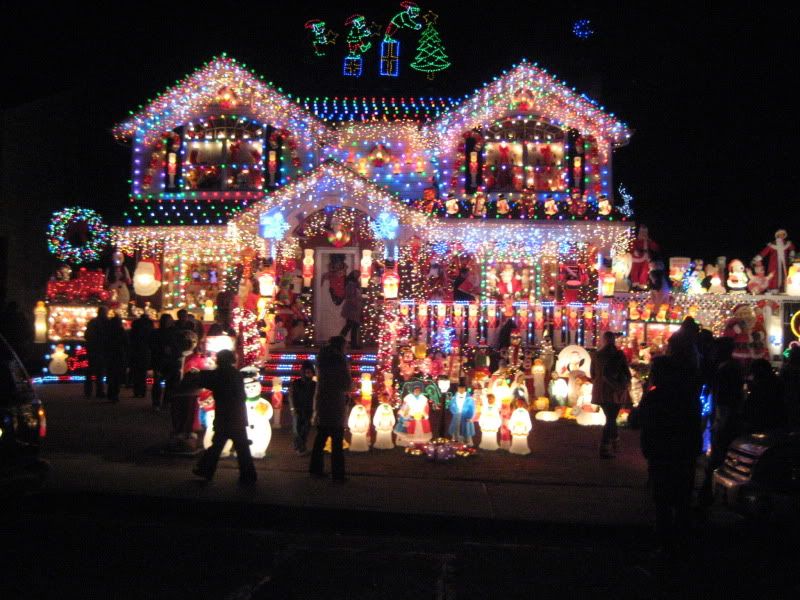 It was phenomenal. More lights than you could ever imagine, Santa's everywhere, a lawn full of toy soldiers, and beautiful displays in glass cases. I never wanted to leave.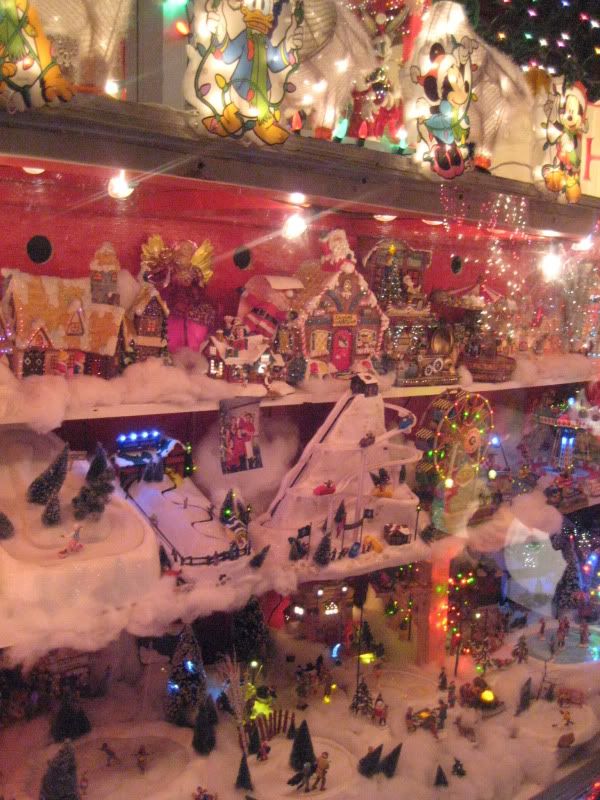 And this house was so great because it allowed us to take our FIRST ever picture with Santa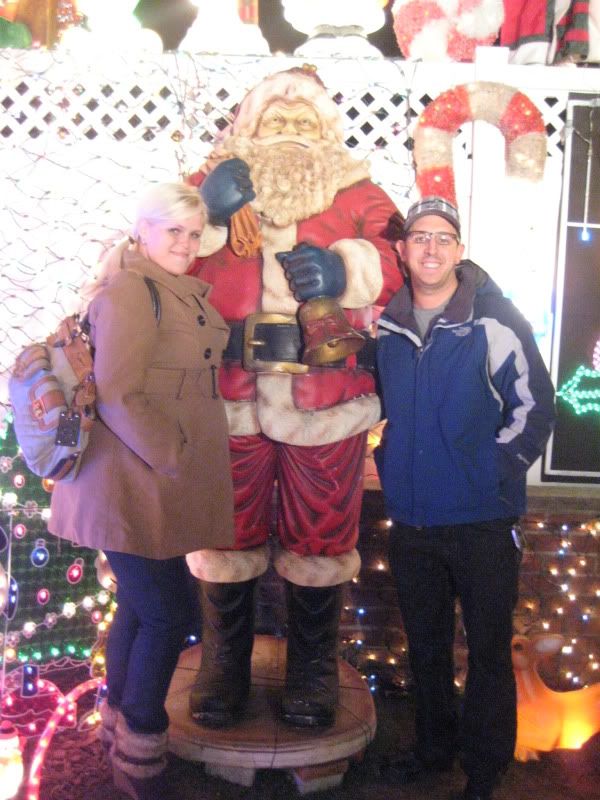 Well, a fake Santa, but it still counts!