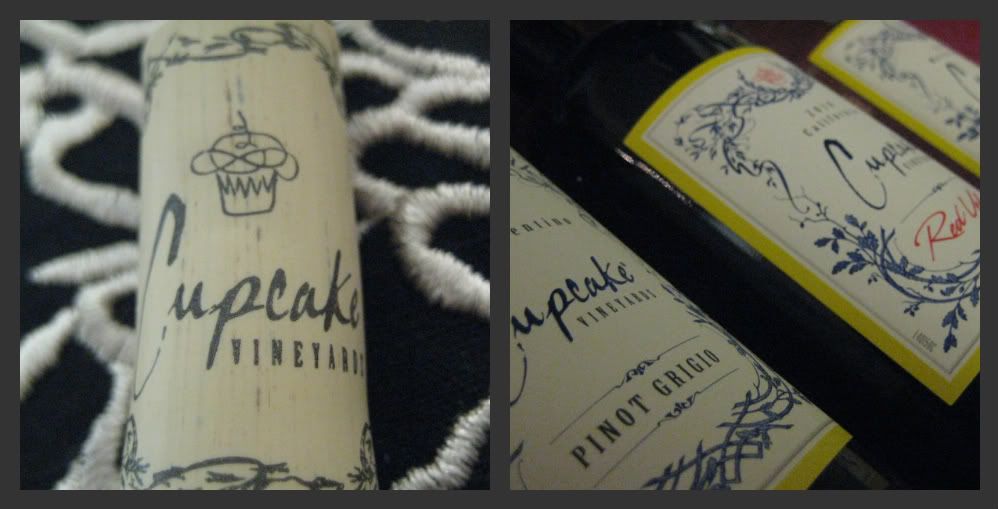 The first time I heard of Cupcake Vineyards was on a recent trip to Gourmet Burger Bistro. I almost fell off my seat when I saw it on the wine list because, well, I love cupcakes and anything related to cupcakes. I refrained from ordering a glass that night (greasy fries, large burger..the last thing I needed was wine) so I scoped it out online when I got home and ordered a few, okay, 5 bottles. {
Side note
}- I didn't realize this before but Cupcake Vineyards wine is commonly found in liquor stores in my area. D'oh! I need to get out more often...
1 week and some mailbox stalking later I had my UPS box full of wine.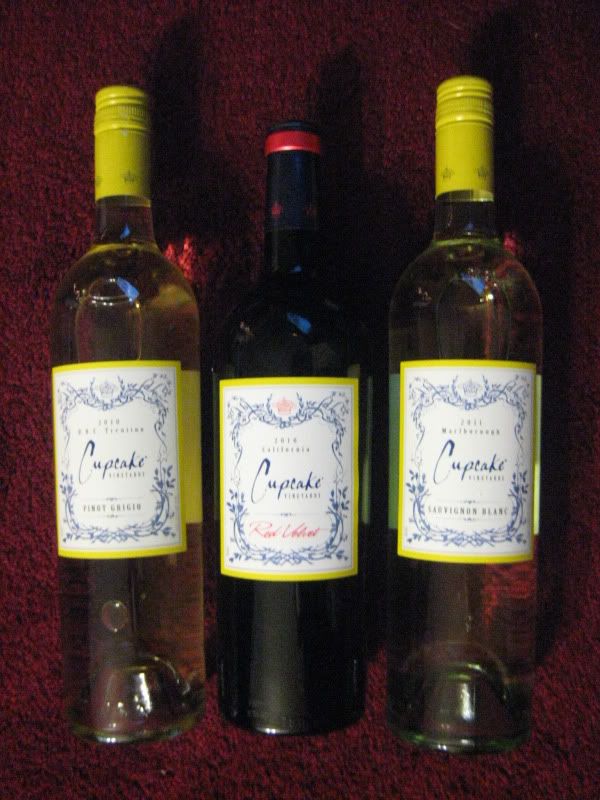 Let me just say that I love this wine! The bottles are uber cute, its not that expensive, and the wine is actually quite good. I got them a few days before Christmas and I now only have 1 bottle left. I guess I don't have to worry about making it last though since another bottle is only a 5 minute drive away.