After packing up some more clothes from my old bedroom at my parents house and doing some much organization of my closet space I vowed to not wear the same old stuff this past weekend- the "same old stuff" primarily cardigans, t-shirts, and hoodies. I wanted to rediscover some pieces in my closet that I may have not touched since last winter, some even longer. I think I did well…
Saturday night I got all dolled up for Awesome 80's prom-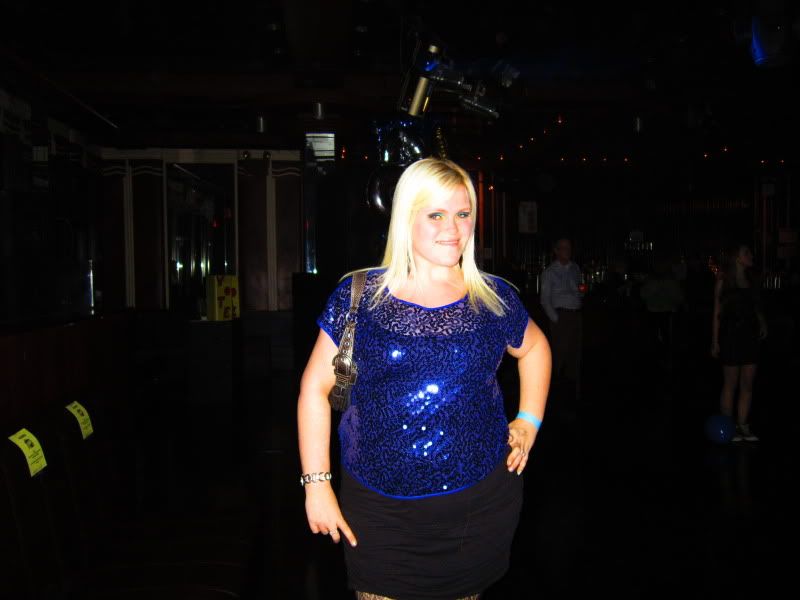 Wore a new sequined top, black mini skirt that was only worn once since 2009, and lace tights that I've owned for a year and have never worn.
Sunday I spent a day at my parents house with the family-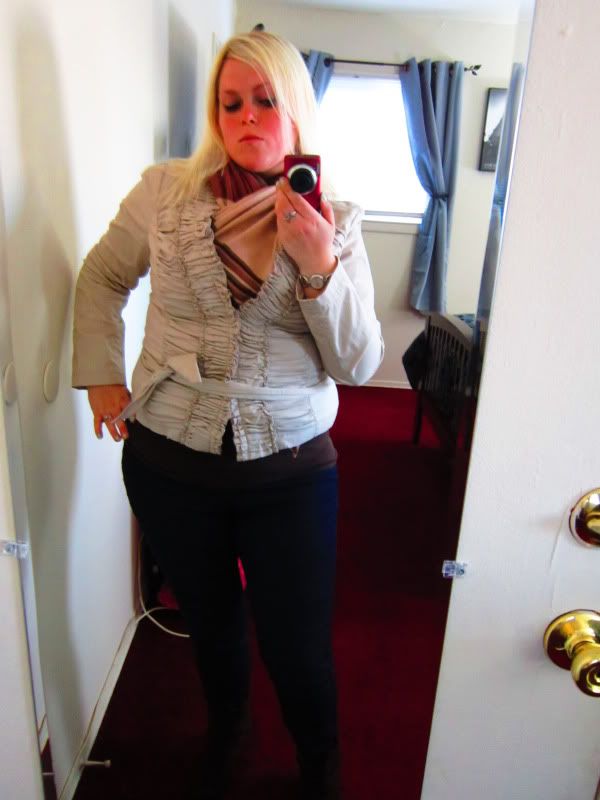 Wore a ruffled blazer that I bought maybe 3 years ago and have NEVER worn, a scarf that I've had forever and hardly get a chance to wear, and it was a 2nd outing for my brown ankle boots that I bought a few months ago.
Monday we helped some friends move so I knew I needed to be warm and comfy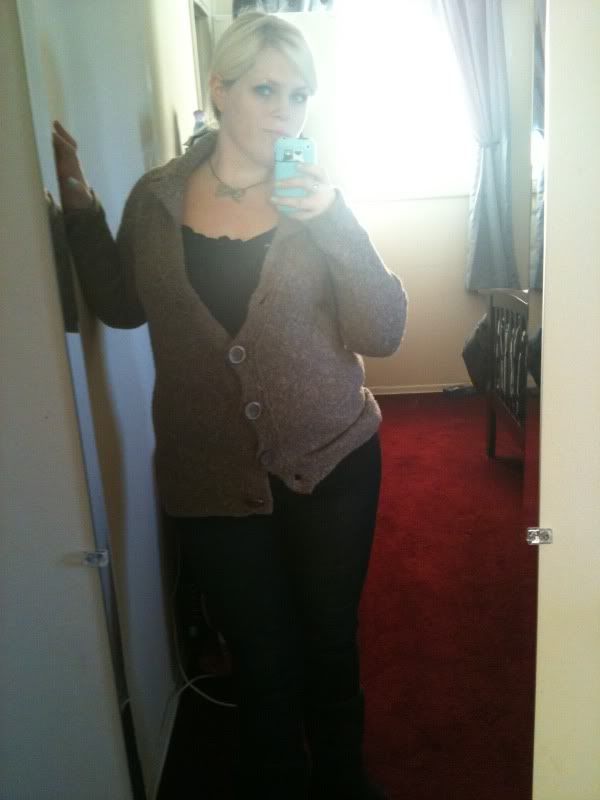 I kind of slacked off Monday because the only piece that had to be dug up from the closet was the sweater, which I haven't worn since last winter.
I'd say my weekend goal was accomplished. I'm going to try to make a point of this more often…I have more than enough clothing and I shouldn't be stuck wearing the same pairs of shirts and jeans just because that's what I'm comfortable in.