That is precisely the question I asked out loud after browsing
Skinnytaste
's website for only a few short minutes. It was like a dream come true- delicious sounding dinners (and even yummier desserts) all in 1 convenient spot with the WEIGHT WATCHER points already figured out? What more could I ask for? The first time I was on the site I think I spent hours browsing and searching for recipes, I probably had a month's worth of meals ready to go. I don't know why I ever cook anything that's not on this site. Oh yea, I know why- any sort of "recipe" usually entails a lot of different ingredients which usually makes for costly trips to the grocery store..argh.
So far, I've gotten a chance to make the Thai Coconut Curry Shrimp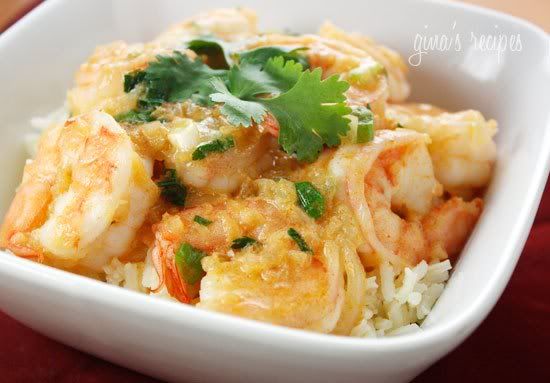 which had a sauce that was so friggin good I probably could've just drank the whole thing!! I also made the Ground Turkey with Potato's and Spring Peas.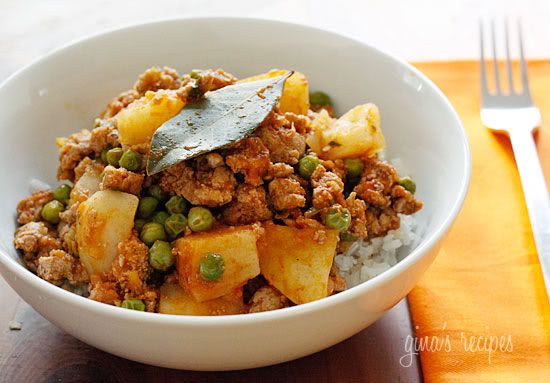 This was a nice hearty meal for minimal points as well as minimal effort…I think I overdid it with the seasonings though. I need to learn to trust recipes more than I do…
This upcoming week I have 2 more Skinnytaste recipes ready to be tried out. I'm going to be making the Sicilian Rice Ball Casserole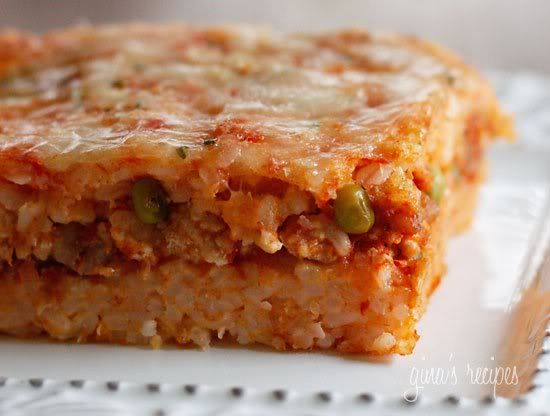 because I adore rice balls and if I can have a square of meaty, cheesy, carbtastic goodness for 8 points I'll be as happy as a pig in well, you know…
Also, on deck for dinner this week is the Stuffed Cabbage Casserole.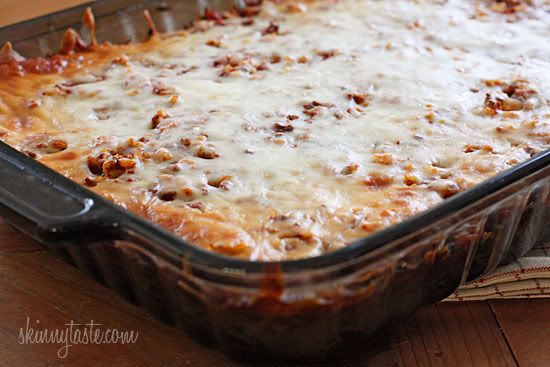 It's something out of the norm and seems a lot less labor intensive than traditional stuffed cabbage. I hope both of these recipes live up to my rather high expectations.
Next up, I think I'm going to have to try one of the more sweeter selections from the site. All of the cookies and cakes look so amazing and it'll be nice to have something for dessert that I'm not regretting the next day. I'm going to try to make it a habit to cook from this site at least once or twice a week. It will avoid weeknight dinners getting to dull and repetitious AND it'll make it staying on this diet thing a whole lot easier. Thank you
Skinnytaste
!!
{all photo's courtesy of skinnytaste.com}