I first discovered the idea for car bomb cupcakes on a trip to Queen City Cupcakes and my first thought- genius! It's based on an Irish Car Bomb, that delicious drink where you drop a layered shot of Bailey's and Jameson into a ¾'s full glass of Guinness then chug your little butt off before everything foams up in your face. The cupcake was delicious. A chocolate stout cake, a light Bailey's buttercream, and a chocolate whiskey drizzle. It was love at first bite. I had been looking for an excuse to make them myself and Christmas seemed like the perfect time. It was also my first chance getting to use my favorite appliance..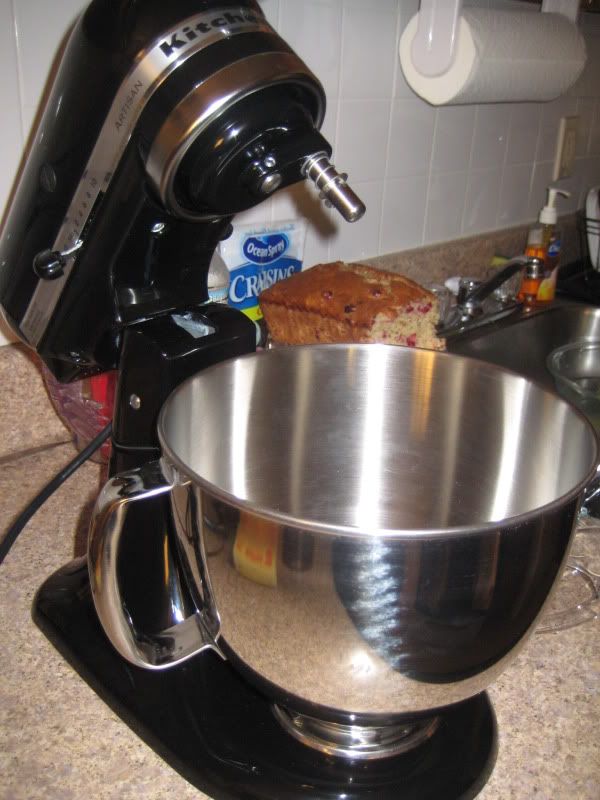 my kitchenaid…ain't she purdy?
recipe
-
makes 24 cupcakes
for the cupcakes:
1 cup Guinness stout
1 cup unsalted butter, at room temperature
¾ cup Dutch-process cocoa powder
2 cups all-purpose flour
2 cups granulated sugar
1½ teaspoons baking soda
¾ teaspoons salt
2 eggs
2/3 cup sour cream
for the baileys frosting:
2 cups unsalted butter, at room temperature
5 cups powdered sugar
6 tablespoons Baileys Irish Cream
for the cupcakes- Preheat oven to 350 degrees. Line 24 cupcake cups with liners. Bring the Guinness and butter to a simmer in a heavy, medium saucepan over medium heat.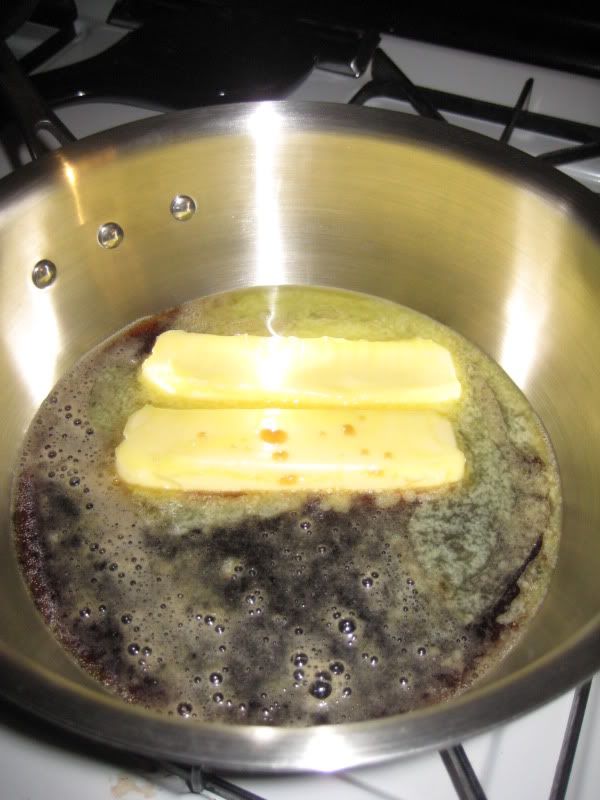 Add the cocoa powder and whisk until the mixture is smooth. Cool slightly.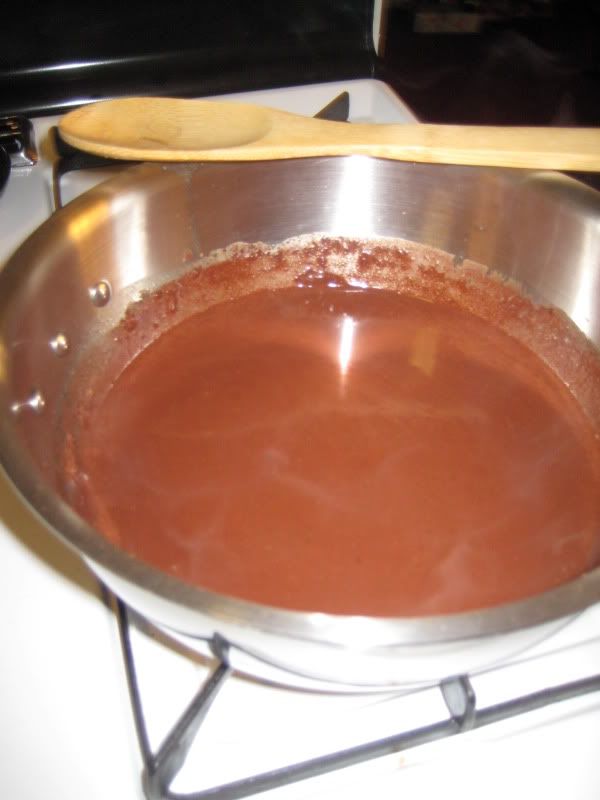 Whisk the flour, sugar, baking soda and salt in a large bowl to combine. Using an electric mixer, beat the eggs and sour cream on medium speed until combined. Add the Guinness-chocolate mixture to the egg mixture and beat just to combine. Reduce the speed to low, add the flour mixture and beat briefly. Using a rubber spatula, fold the batter until completely combined.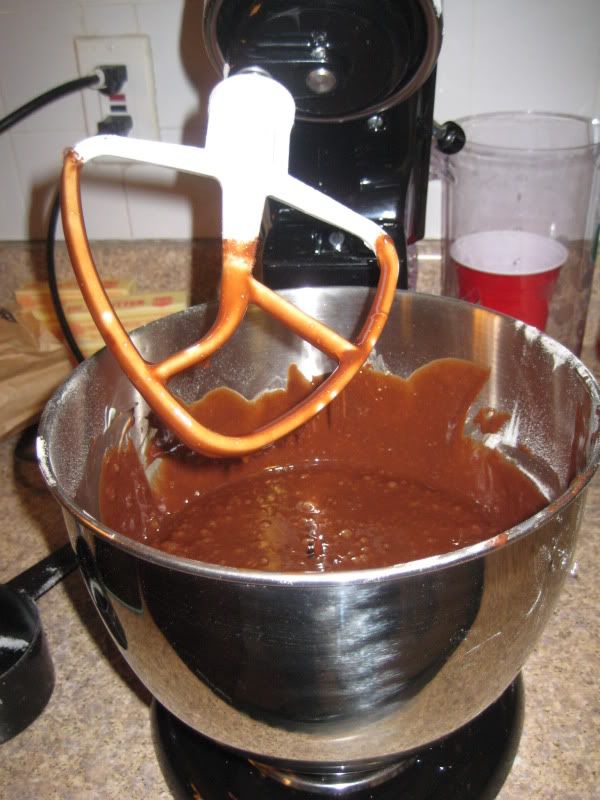 Divide the batter among the cupcake liners.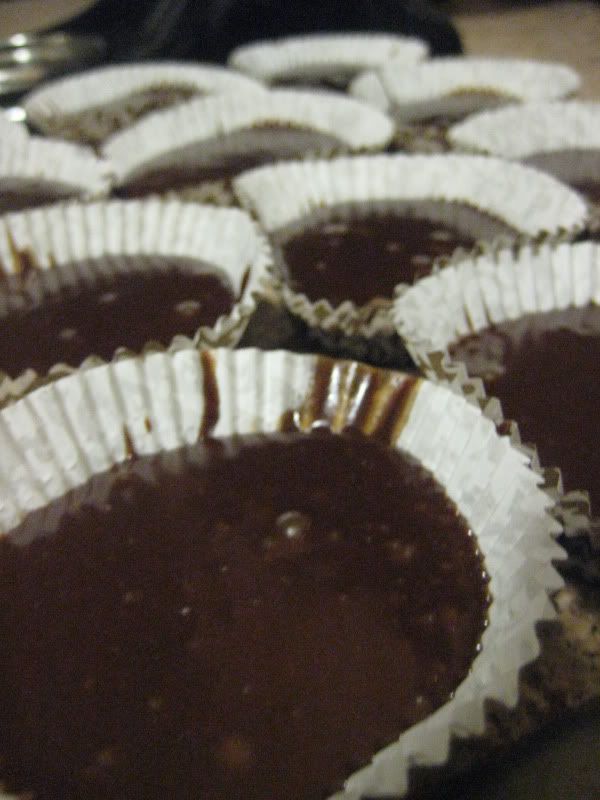 Bake until a thin knife inserted into the center comes out clean, about 17 minutes. Cool the cupcakes on a rack.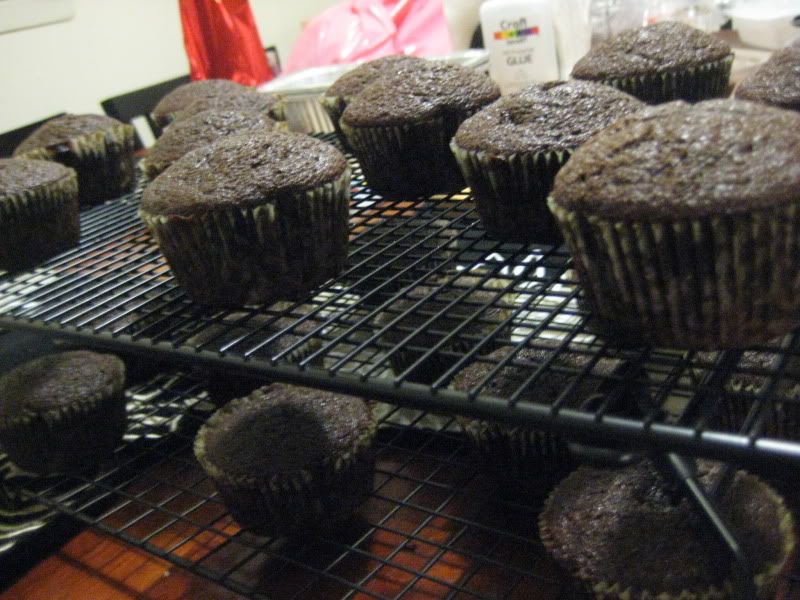 for the frosting- Using the whisk attachment of a stand mixer, whip the butter on medium-high speed for 5 minutes, scraping the sides of the bowl occasionally. Reduce the speed to medium-low and gradually add the powdered sugar until all of it is incorporated.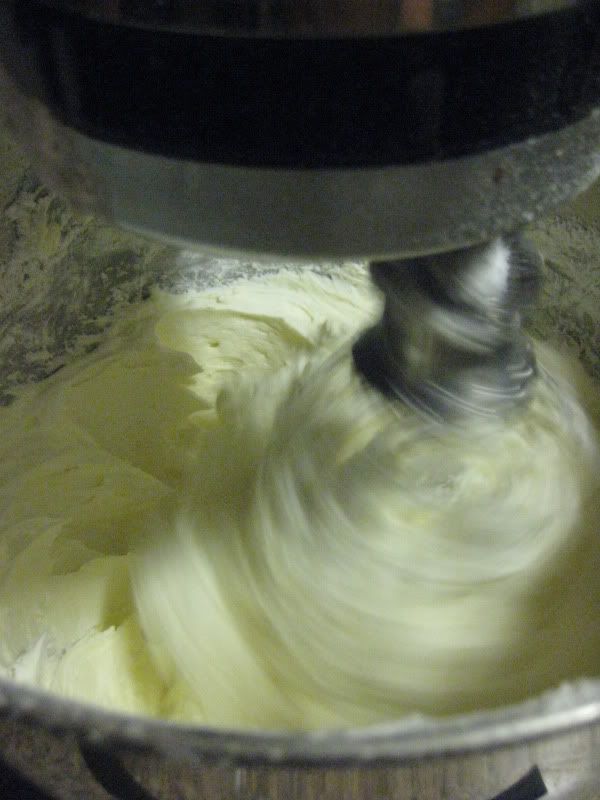 Add the Baileys, increase the speed to medium-high and whip for another 2 to 3 minutes, until it is light and fluffy.
Once the cupcakes are cooled completely it's time to frost them and be generous with the frosting, there's PLENTY.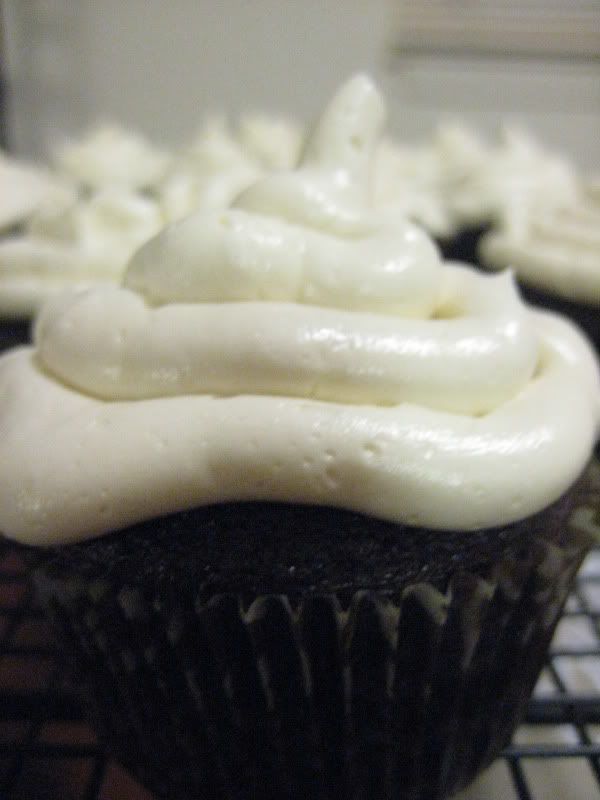 I did a basic swirl because I'm still getting used to using different tips. There a little sloppy but oh well, practice makes perfect.
I had plans to do a whiskey chocolate drizzle but what I didn't know is that when whiskey is added to those chocolate meltable disks, it does not stay smooth. It start's to solidify and get clumpy immediately so what else could I do but roll little chocolate whiskey balls? I guess that was a welcomed accident..they still looked adorable and it was probably less messy than drizzling.
The final verdict? The cake was fabulous..super moist and the stout really brought out the chocolate flavor. The buttercream…a little too rich. The first one I tried had a perfect, almost whipped cream like consistency (I later found out the bakery uses a French buttercream). Next time I make these I'll be tweaking the frosting until I get it right. I'll also use actual melted chocolate to mix the whiskey in and do the drizzle. Can't wait for carbomb cupcakes part 2!