It's that time of year again..time for the warm weather wardrobe to get some new editions.
First and foremost, it was all about the patterns.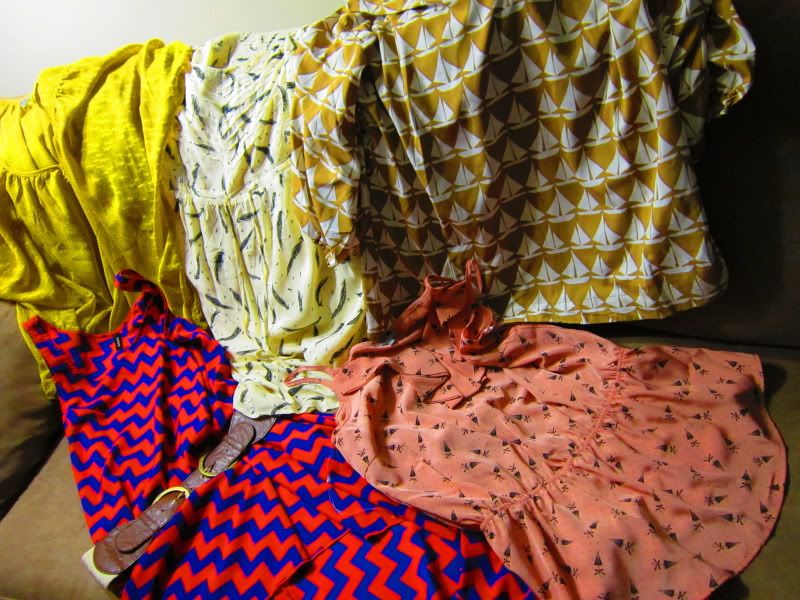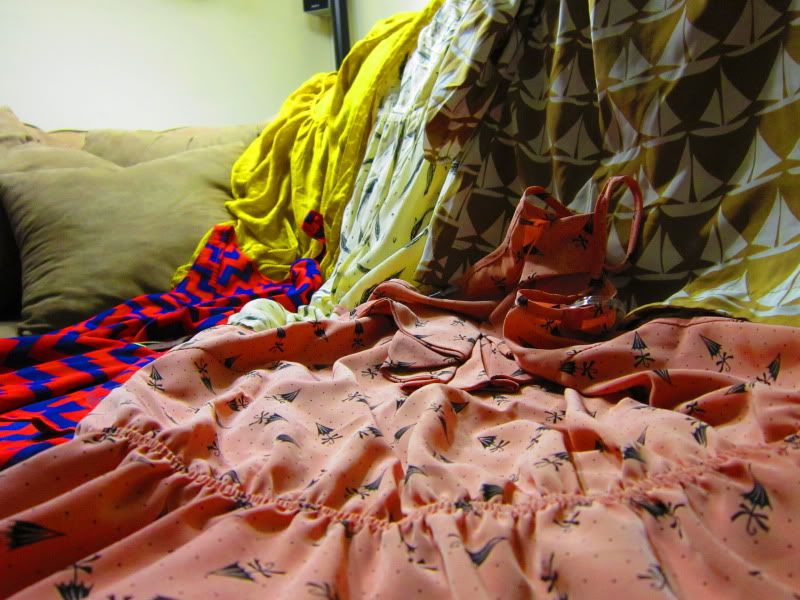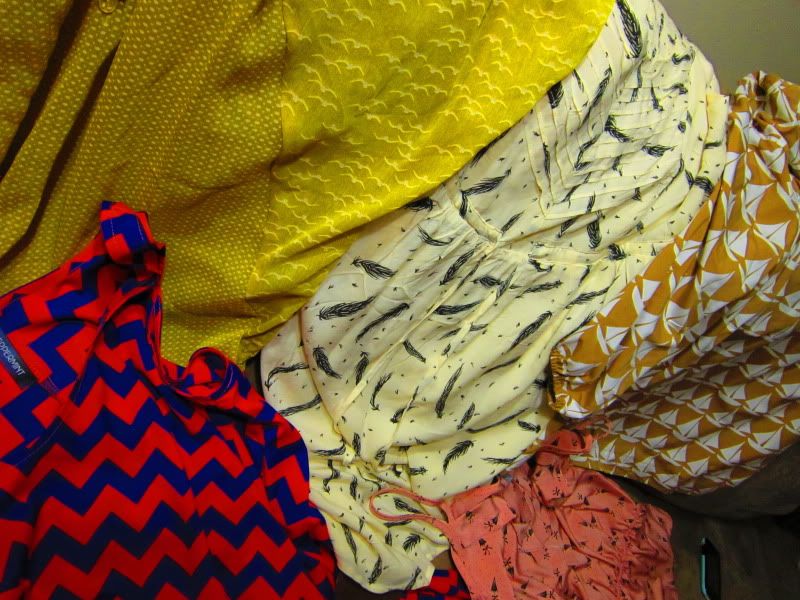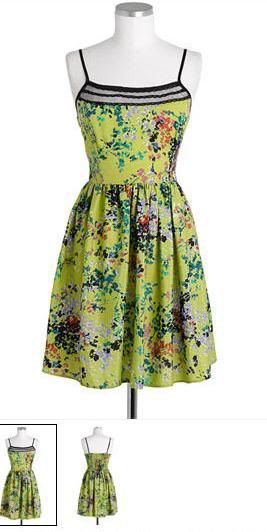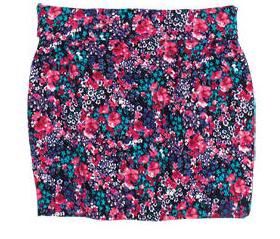 zig zag dress, belt- urbanog.com // feather dress, sailboat top- old navy // parasol tank, dot & bird top- charlotte russe // floral dress, floral skirt- delias (no actual photo due to both being backordered until late April…boo!

I'm not too sure why I became obsessed with patterns this season but I couldn't be more excited about it. And I didn't want just any old patterns..I wanted ones that were bright, bold, and somewhat odd. It all started with a parasol print dress at Forever 21. Of course, with Forever's sizes running as small as they do and this dress having no give whatsoever, it did not fit. At that point, I went on a mission. I came across feathers, sailboats, and zig zags all before I found another parasol print to curb my craving and I couldn't say no to all that cuteness I discovered.

There's also always room for some more basics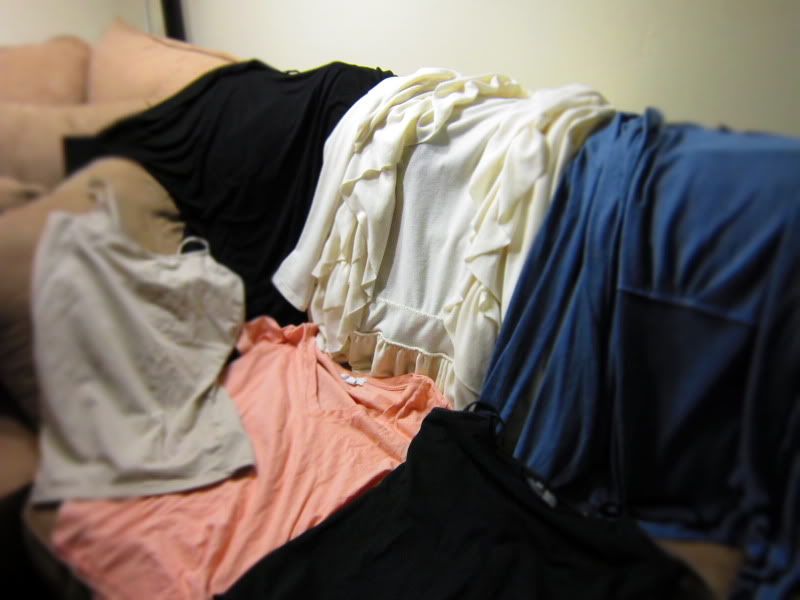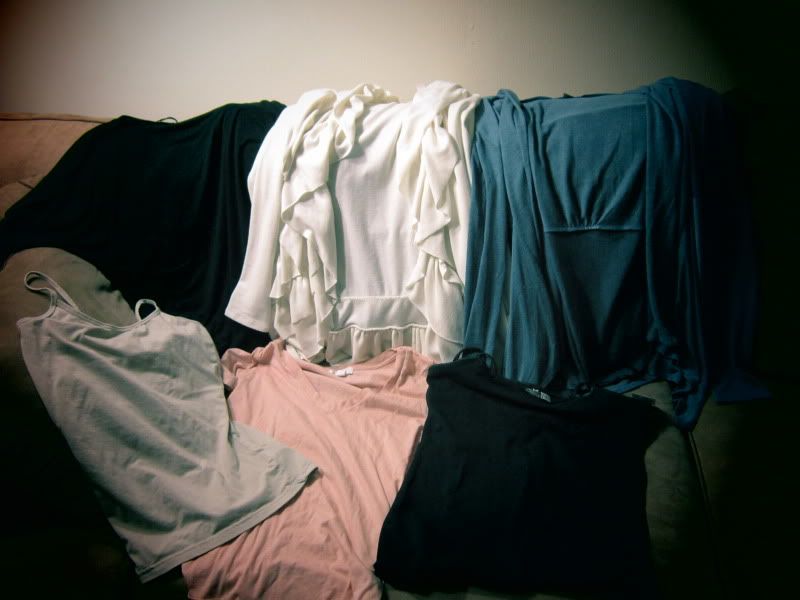 ruffle sweater- anthropologie via ebay // blue sweater, black tee- ebay // neutral tank & tee- Forever21 // blank tank- charlotte russe
I love my basic pieces. They can be mixed and matched with anything and everything. I always seem to need more, too. I wear out the stuff I have in to time since there all easy grab-n-go sweaters, tee's, and tanks. My favorite has to be the ruffle sweater..it manages to be fabulous and casual at the same time. Plus, you can't beat an anthro sweater for $30.
And some shorts too (ps- I also joined the colored denim club)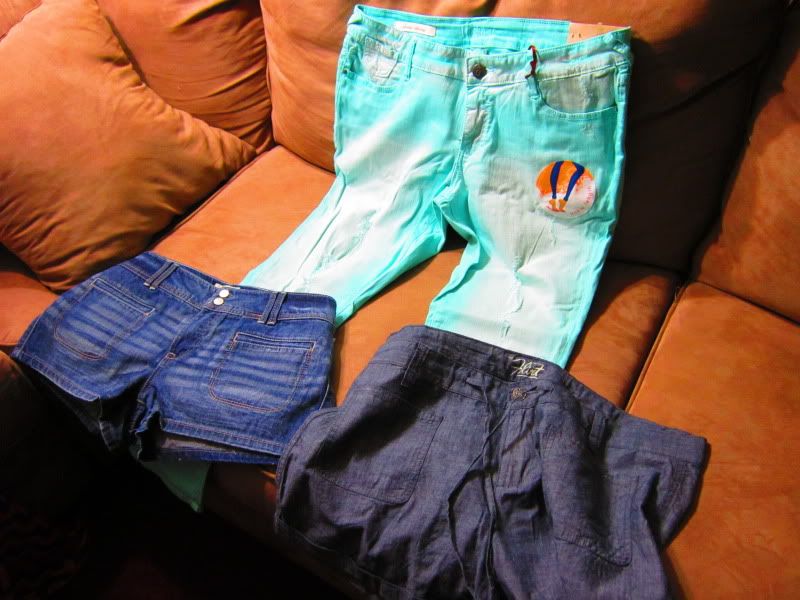 L to R- shorts- aeropostale via ebay // Aqua jeans- jcpenney's // shorts- old navy
One thing's for sure..I needed shorts. I only had 2 pairs, neither of which were denim. I was being conservative and only bought 2 more..that should get me through the season especially when I'm known for still rockin my skinny jeans in mid-july. Speaking of jeans..these aqua jeans are amazeballs. I've always been afraid of colored denim..thinking I'd wear them twice then never again. I stumbled upon these purely by accident and kind of sort of fell in love..the $25 price tag helped out a bit though. I think they'll be easier to wear since they're still in the blue family..I'm not ready to venture out much further than that.
It also wouldn't be a shopping spree without some shoes…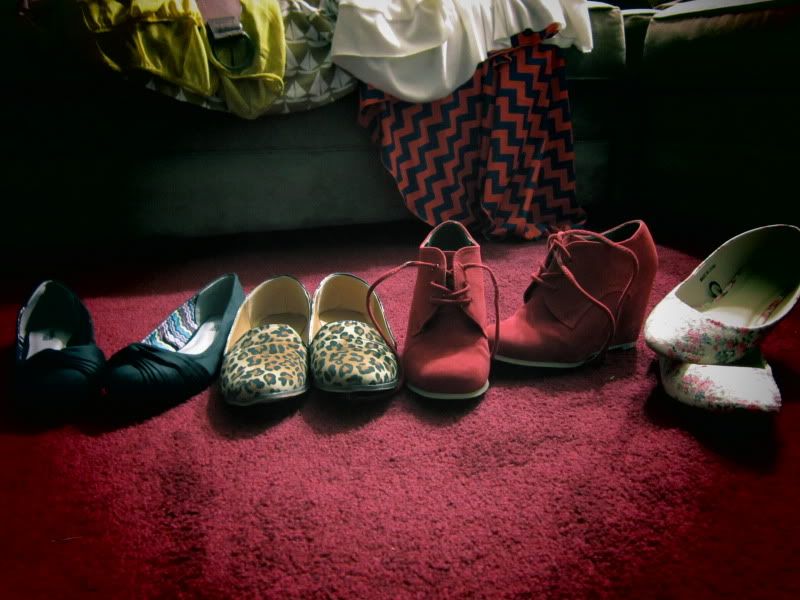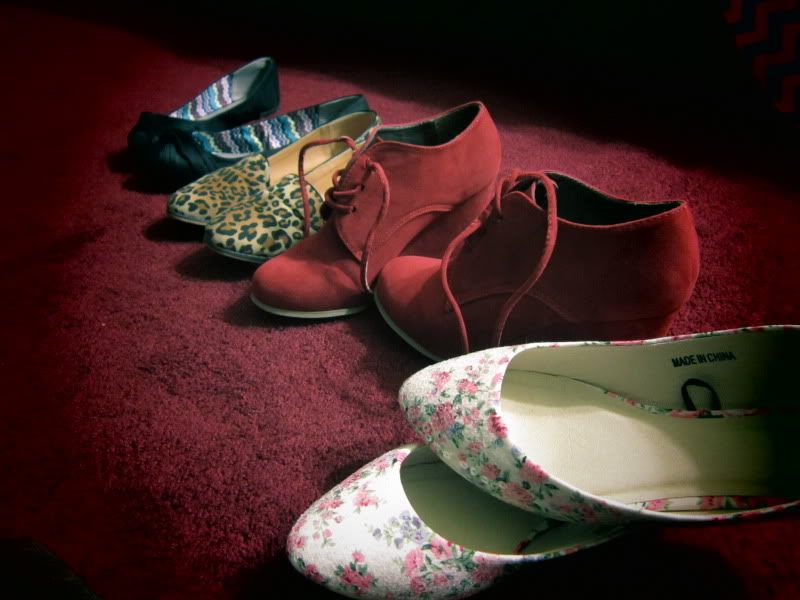 black flats, leopard loafers- charlotte russe // sequined floral flats- Forever21 // red oxford wedges- ebay
I really needed to step it up in regards to my flats game. I've been concentrating on heels for way to long so my flats have become worn out since I've been working with the same 7 or so pairs for almost a year. But, I also came across the wedges and had to own them. I did start looking for lace up, bootie, oxfordish type shoe but everything was just too high of a heel…and there's no better way for me not to wear a pair of shoes than a 5 inch heel, especially when I can't wear them to work. These were perfect and the fact that they were red sealed the deal.
So, that is all. No more shopping till September. Or at least that's what I say now…