Nope, not in this house. Well, apartment...whatever, you know what I mean.
I just don't I have it in me to create a pizza that contains only bread, sauce, and cheese. I've really put thought into this. The closest combination I've come to being okay with would be a balsamic reduction with goat cheese but then I'd be way too tempted to top with with arugula and although it would be delicious it would be disqualified.
But I'm completely fine with my intense liking for pizza with offbeat toppings. That's why I really don't try to stop myself when my mind starts wandering into the realm of what would taste good on some dough. That's when I came up with this little masterpiece..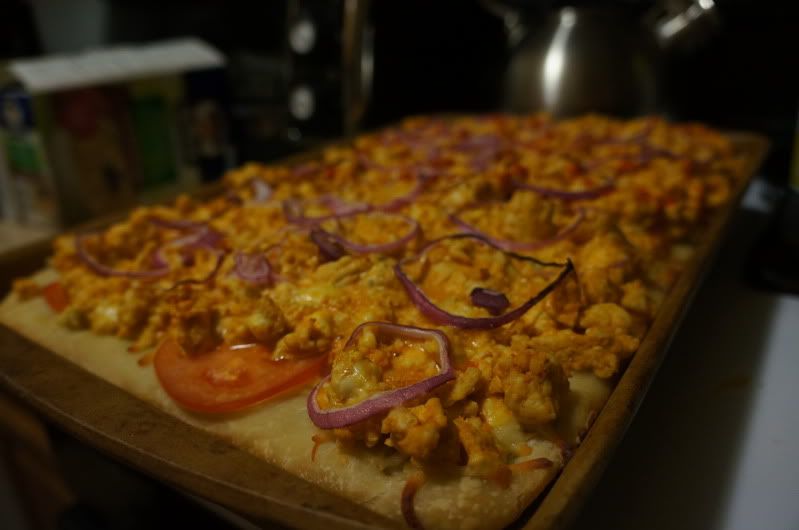 I'm completely aware that buffalo chicken pizza is quite common but more times than not it's made with fried chicken pieces and some blue cheese dressing. I went the ground chicken and blue cheese crumbles route and can I just say it was marvelous? And to make things even better, I paired this hot number with Angel Food from
Cupcake Vineyards
.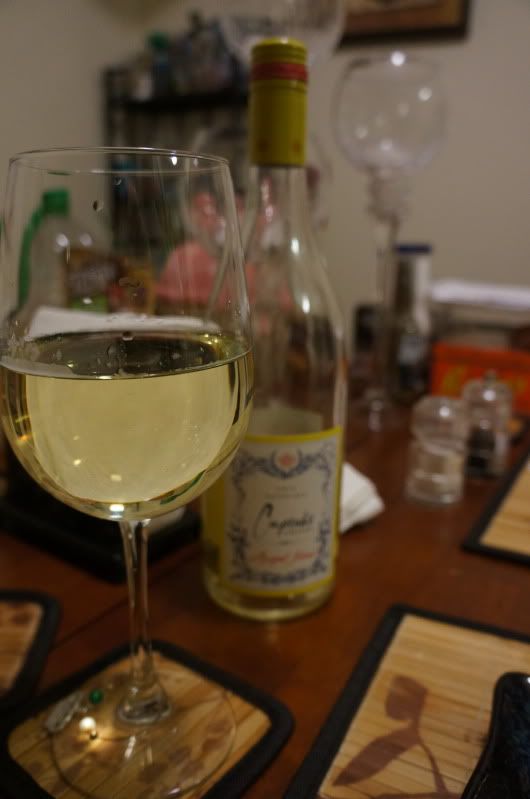 Sweet, sweet perfection. And to think..I didn't even know this wine existed until yesterday. Where the hell have I been?
Coat the dough with some olive oil and spread it out on the pan. Place in the oven at 400 degrees for 10-15 minutes depending on how "done" you like your dough.
Remove, cover with mozzarella cheese and sliced tomato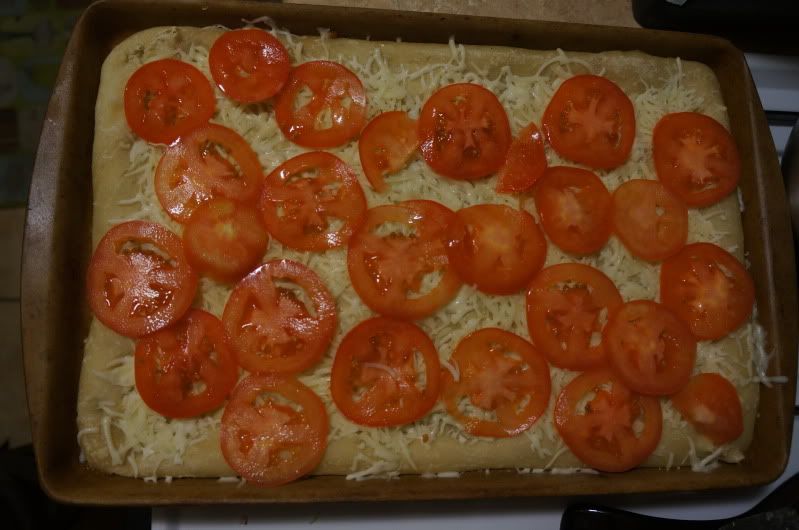 Cook the ground chicken until done, drain, pour in buffalo sauce, sprinkle on blue cheese, and mix. Place chicken mixture over tomato's and mozzarella. Top with rings of red onion.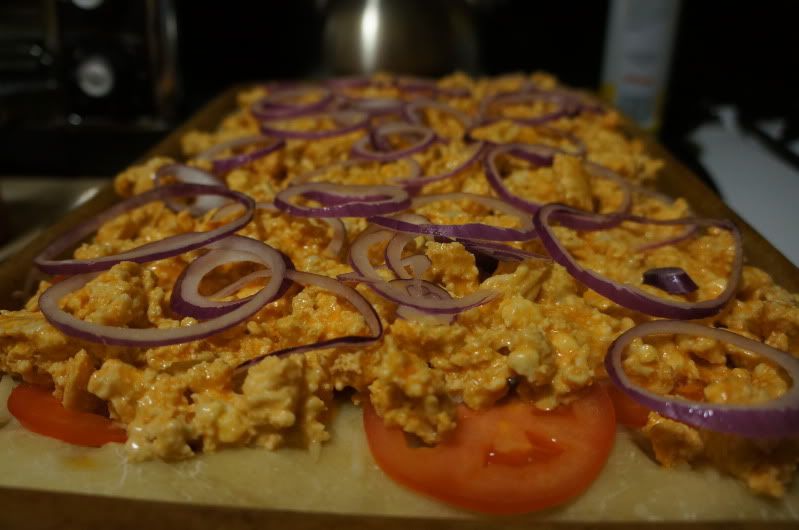 Place back into the 400 degree oven for 15 minutes.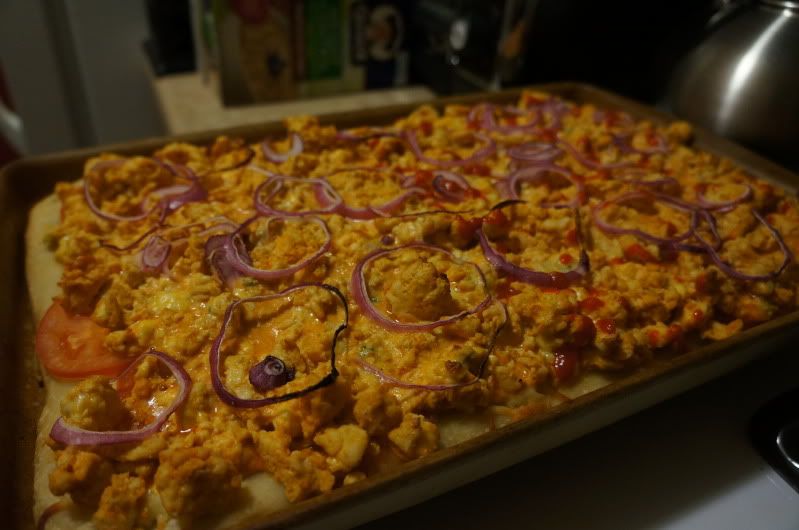 Take the pizza out of the oven, let it sit for 5 minutes or so, and drizzle (lightly) with sriracha (if you'd like things a little more spicy). Then serve and devour.