Sunday, Ryan and I finally got around to using one of our gift cards from Christmas. We made the drive out to
Press195
and I'm SO glad we did...buhbye Panera, this is my new favorite sandwich shop.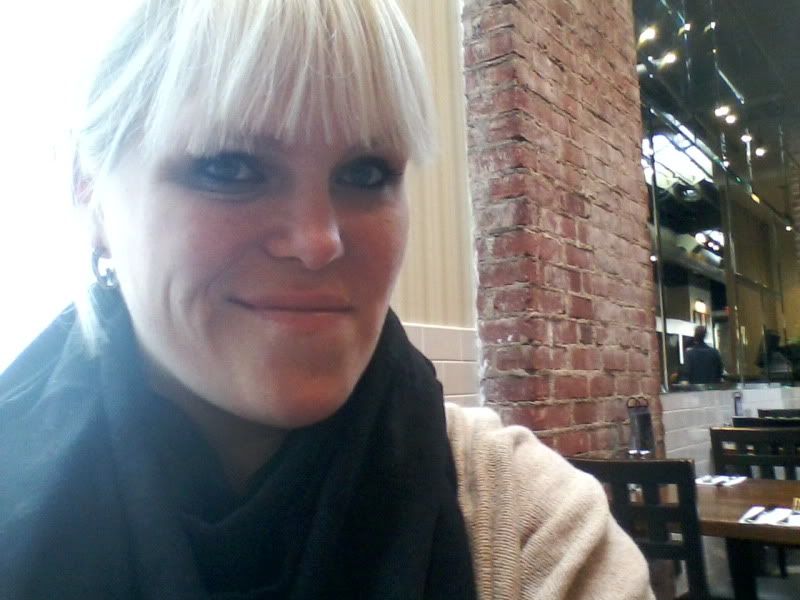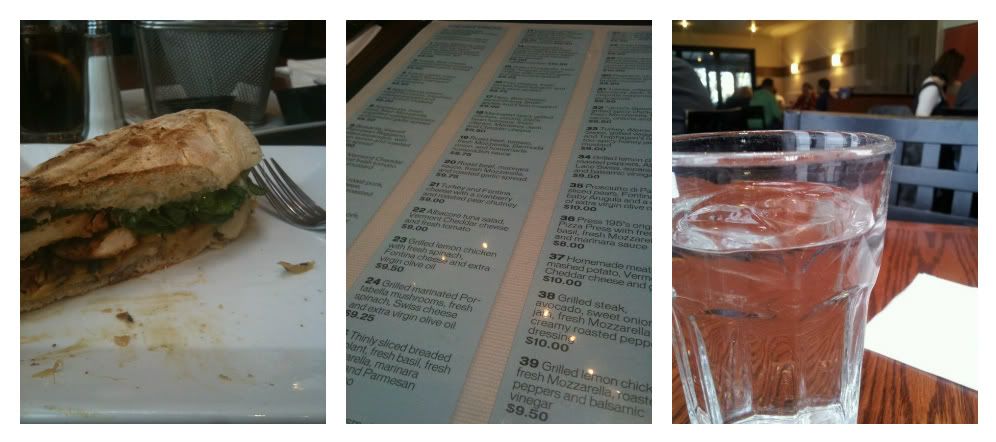 I couldn't get over how many choices there were on the menu and I devoured my sandwich so quickly when it got to the table that I almost forgot to document it's awesomeness. All of the ingredients are SO fresh and the bread is just perfect. I know a 30 minute drive is a little far for lunch but I do plan on making the trek out there as often as possible. Next up- any sandwich with that maple syrup basil pesto!
My one complaint? The longer than normal wait for someone to come and take our drink order. But we managed to keep ourselves entertained...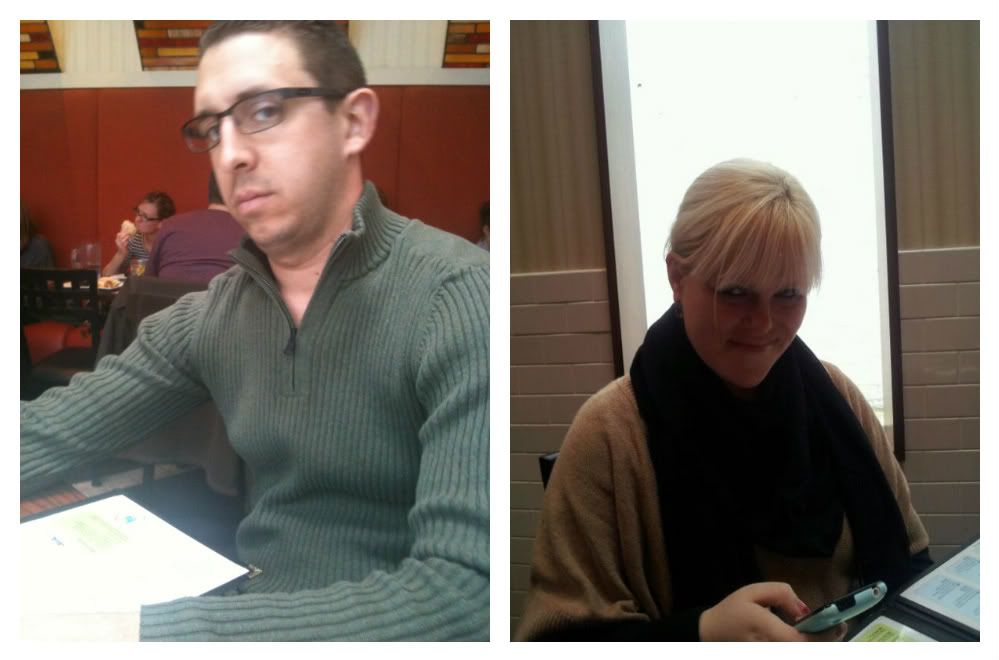 Notice the slightly irritated look on hubby's face that I'm taking pictures of everything, himself included? He tried to get back at me by taking my picture but duh! I love having my picture taken. Not gonna work this time, sweetie pie...
Usually, on a 3 day weekend I like to take the day that I would've been working and use that time to kick back and relax. Not so much on Monday. I had been made aware of a 50% sale at a thrift store I had been itching to get to. Say no more, I'm there.
Woke up bright an early and strategically thought out my outfit. Hair back, comfy hoodie/jeans, croc flats, and a crossbody bag. I was ready for battle.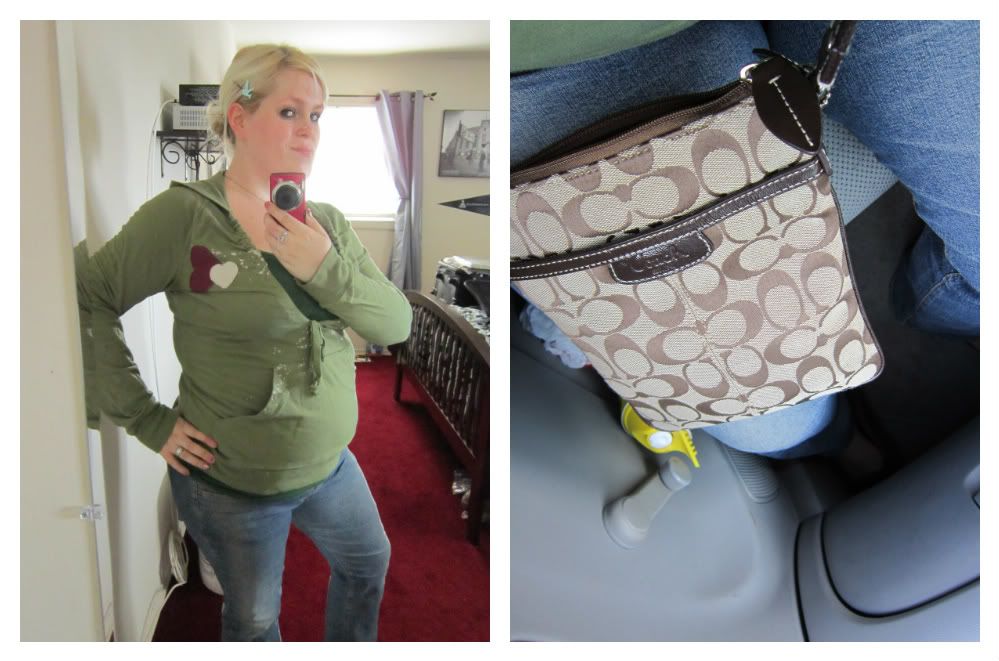 It wasn't half as bad inside as what I thought it was going to be. I was picturing some black friday-esque mayhem but it was just really crowded.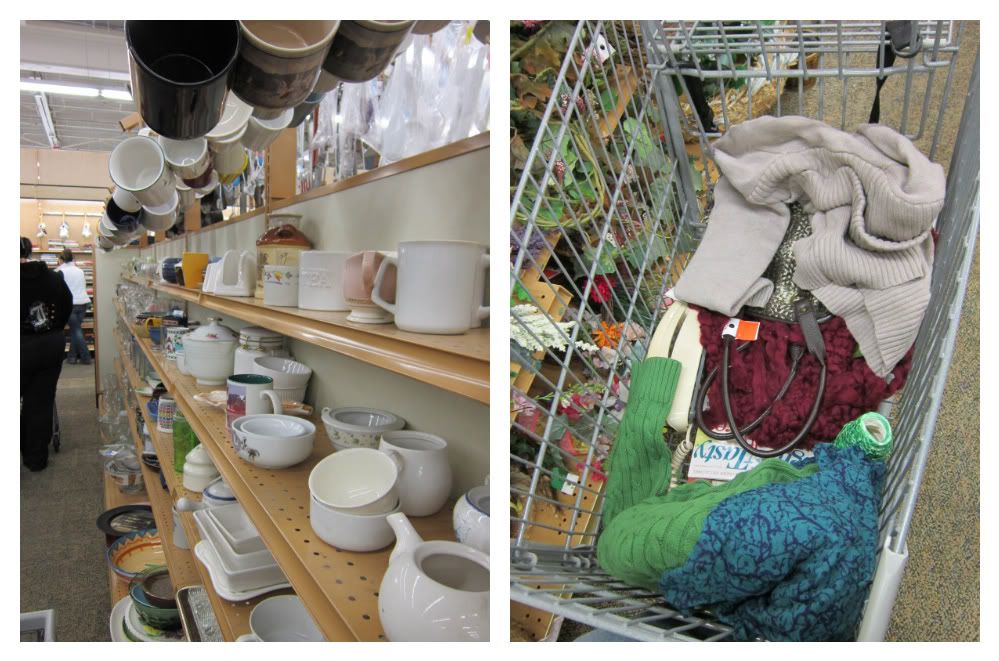 This place was one of the larger thrift stores I've been to. Aisles upon aisles of books, knick knacks, clothing, toys, and even electronics. I think I made out pretty well..$25 for a cart full of goodies. I even bought a corded wall phone (which would be good to have) for 75 cents. Thrifting was tiring business and I would've loved nothing more than to go lounge afterwards but no, no can do. I had promised my parent's that I would work on taking more stuff out of my old bedroom and move it into the apartment. It took many 5 minute breaks for my lazy self but I managed to pack up about 4 boxes and a few bags. Now, all that's left over there is some more clothes. Not too shabby..