For our wedding, we decided to use a birdcage in lieu of a card box for our envelopes. Since then, this birdcage has been relatively homeless in our apartment..being shifted from here to there, becoming a little bit of a nuisance.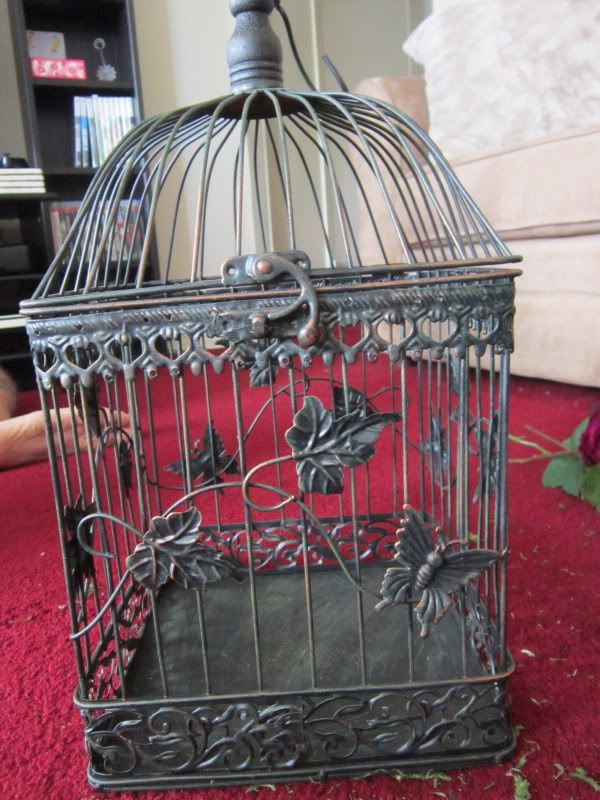 I also had moss left over from the centerpieces I made from my bridal shower..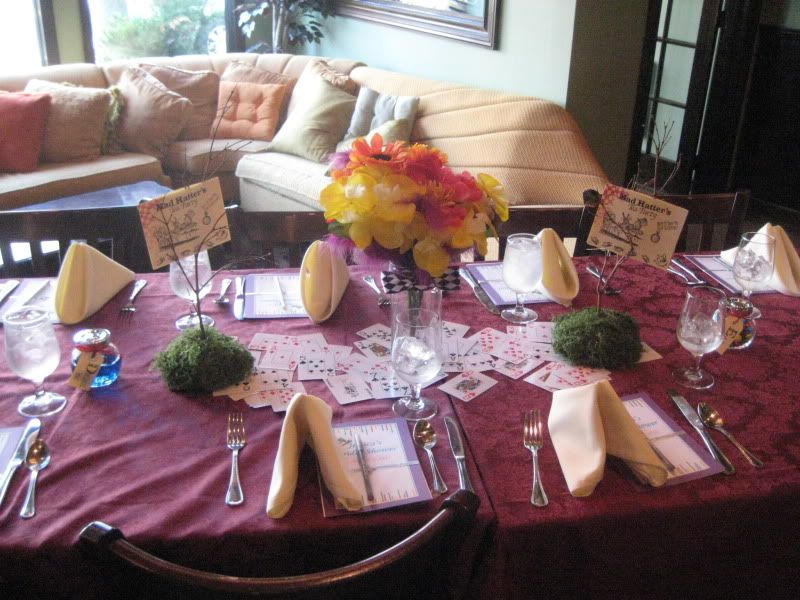 Then we happen to have this random hook on our dining room ceiling..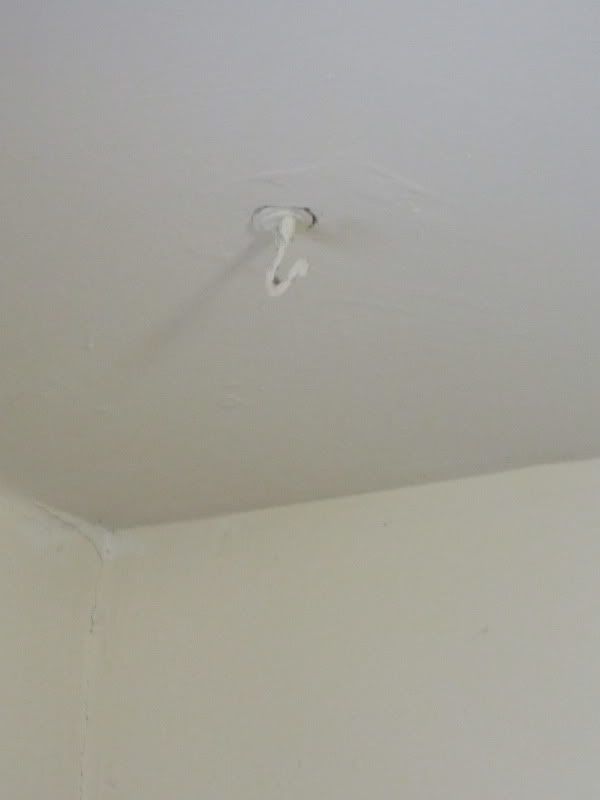 This idea had to basically hit me over the head for me to get it. I needed to use this birdcage for what it was...a birdcage, but not with a real bird. The chirping would eventually get on my nerves.
I was itching for a new crafty project to get my hands on anyway so I ran out to Michael's, got all of my ideas together, and gathered my supplies.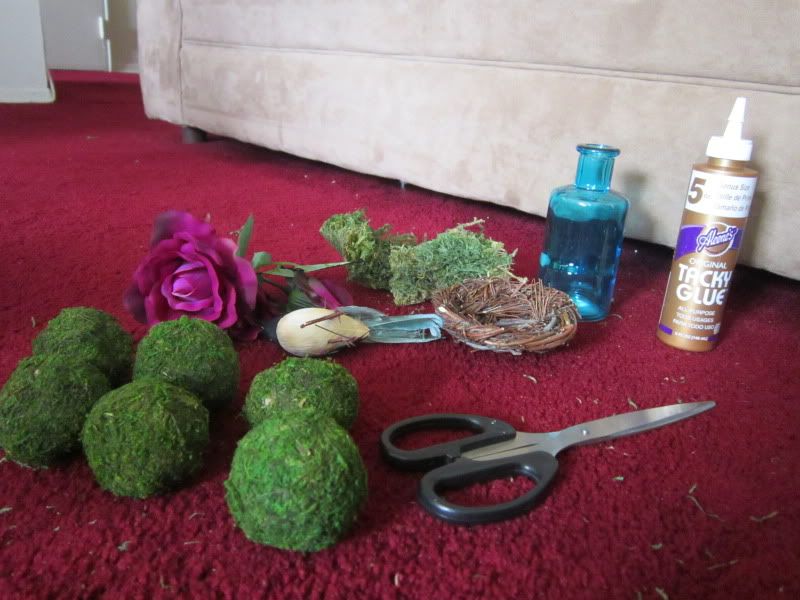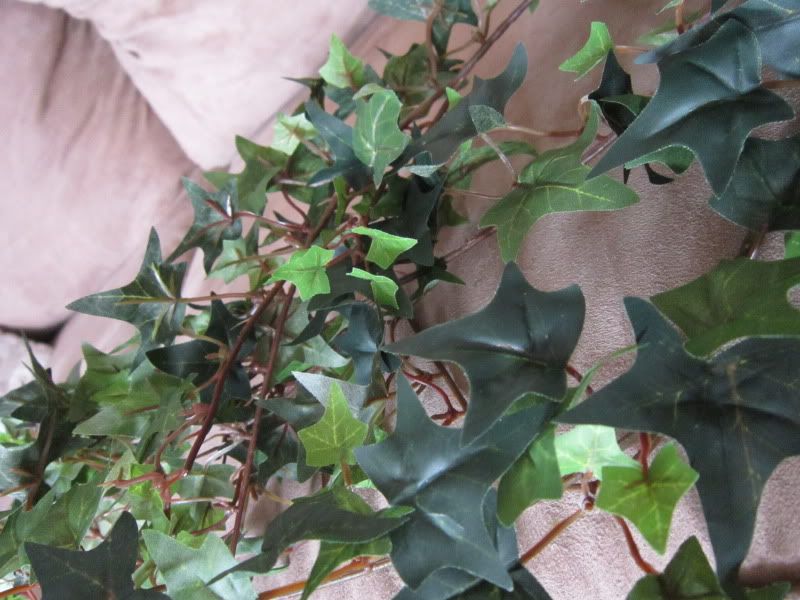 First I attached the little bird (I named him Jimmy) to his nest with some wire..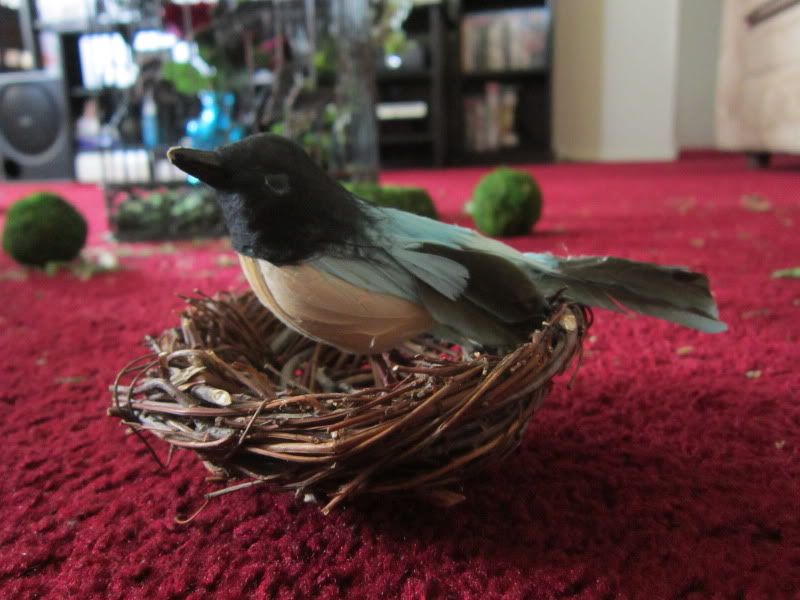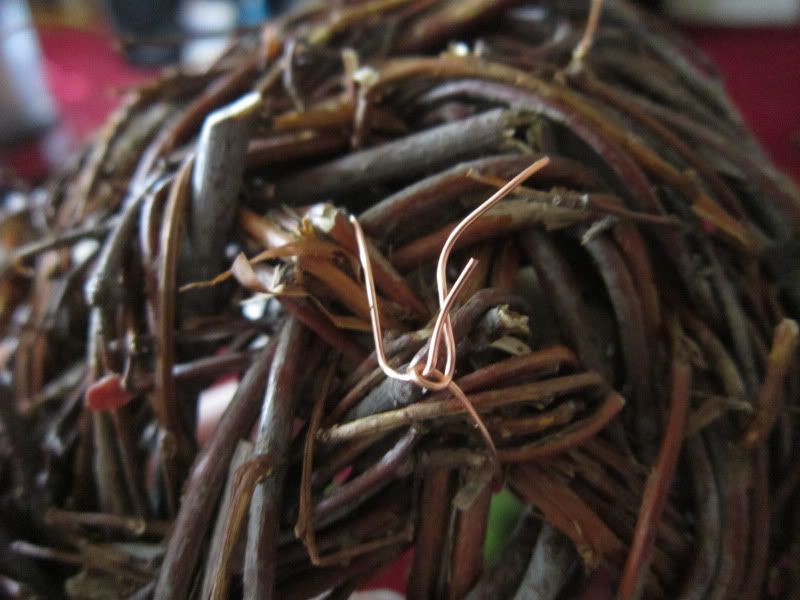 ..then all that was left to do was decorate the cage.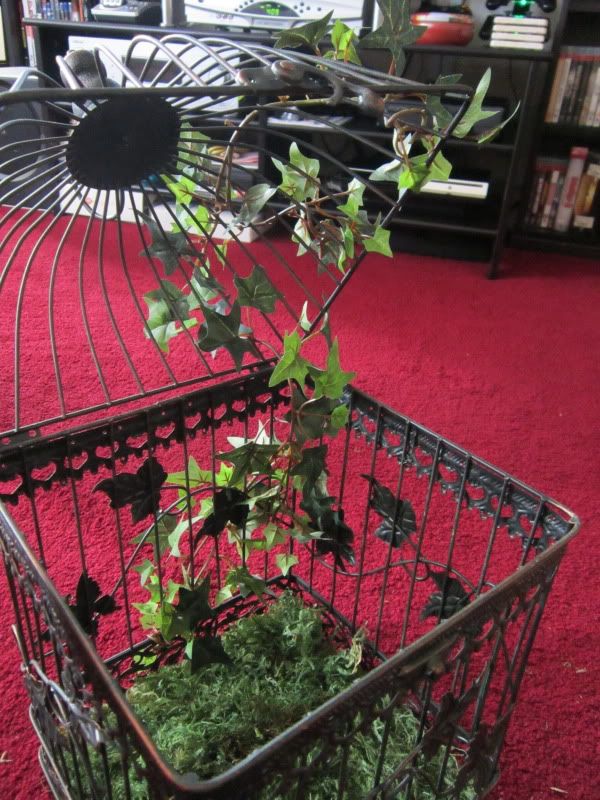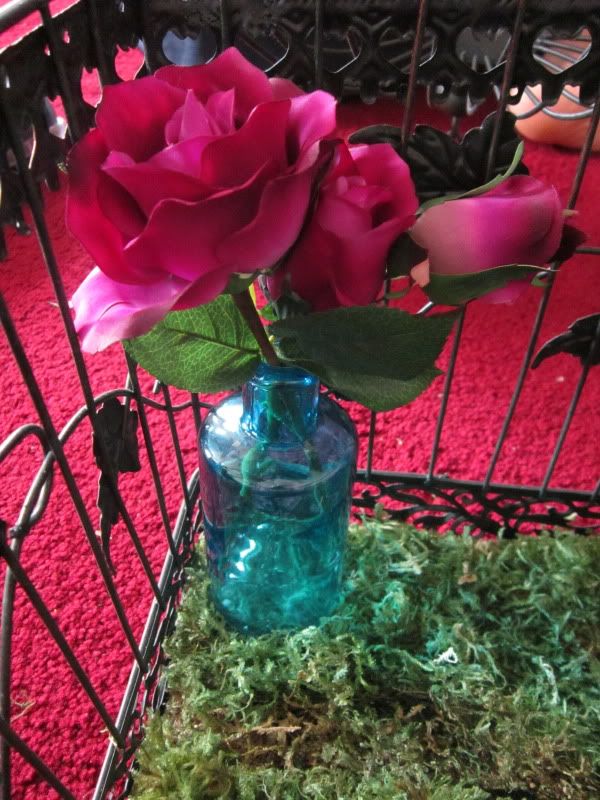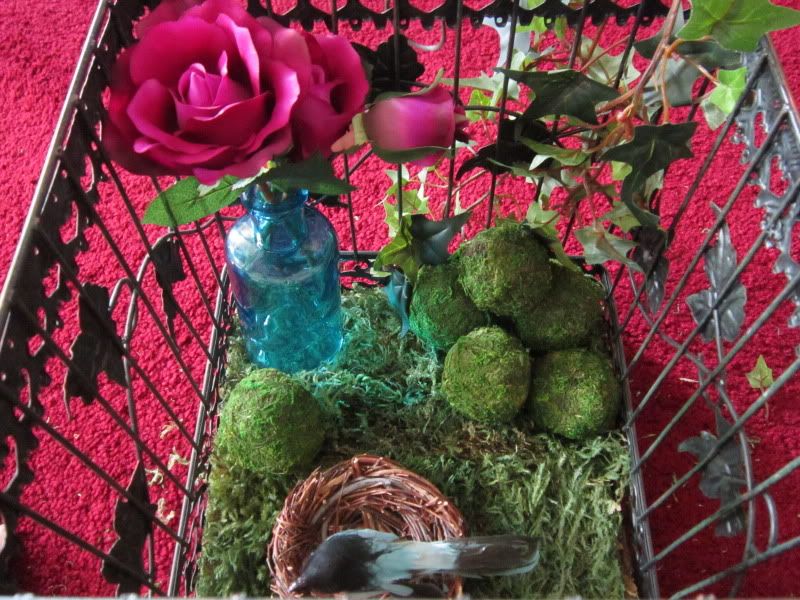 This was a lot more simple to put together than I originally anticipated. It maybe took 30 minutes from start to finish. It was time well spent because now my birdcage has a home. A pretty cute home if I do say so myself..