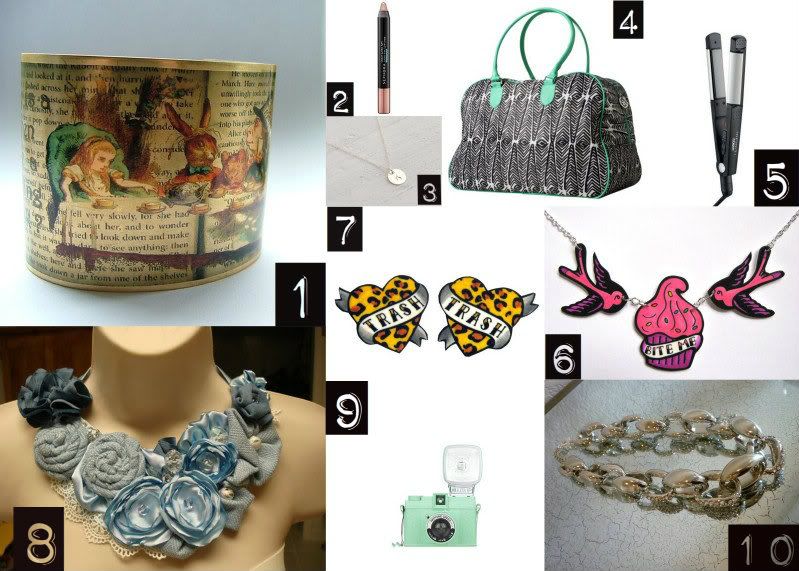 1.
mad tea party cuff
2.
sephora collection jumbo eyeliner
3.
tiny initial necklace
4.
sonia kashuk tribal cosmetic bag
5.
conair you style
6.
bite me necklace
7.
trash earrings
8.
floral bib necklace
9.
diana f+ & flash in mint
10.
the gilles necklace
Since my birthday is now under a month away I've been asked by the hubster to make my wish list. I feel like I'm 5 years old whenever I'm asked to do this but at all of the Hiller clan's request, I must. I can see why it makes shopping a wee bit easier and once I actually get started with my list I tend to get a little excited fantasizing about all the awesome things that may be coming my way.
I was truly dreading turning 26, 25 is oh so good and I'm happy here. But as the day gets closer I'm starting to embrace the big 2-6 more and more. Being "over the hill" of my 20's isn't the worst thing ever and the thought of these tentative presents are easing the pain even more :)