And I mean

really

cook! Like follow a recipe, roast, deglaze, use out of the ordinary ingredients, the whole shebang. I'm so done with throwing together whatever's easy and calling it a meal.
I'm getting into a little dinner lull where everything seems to have been done to death and nothing sounds appetizing. I really do feel like we're running out of new things to try and it's rather frustrating, to say the least. Since we've basically tried everything (within the realm of what our local grocery stores offer) I've decided to try mix and match foods that I normally wouldn't think went together..and maybe try some classic dishes that I have yet to tackle.
I've scoured the internet and here's what I've found for this upcoming weeks dinner menu…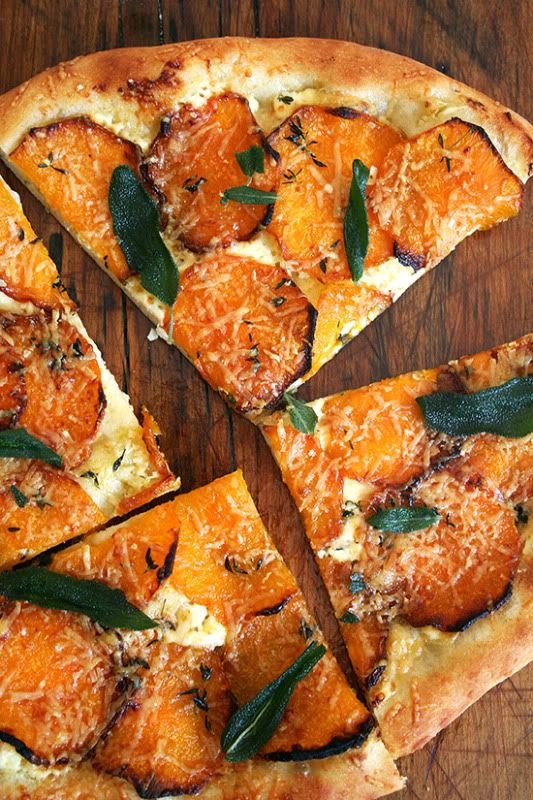 Butter nut squash pizza-

I love butternut squash, I love pizza..what could go wrong? I plan on switching up the cheeses a bit, though. I've never tried mascarpone and this seems like a fairly appropriate occasion. I just wish I would've stumbled upon this recipe in the fall when squash is in season but I absolutely must try this now.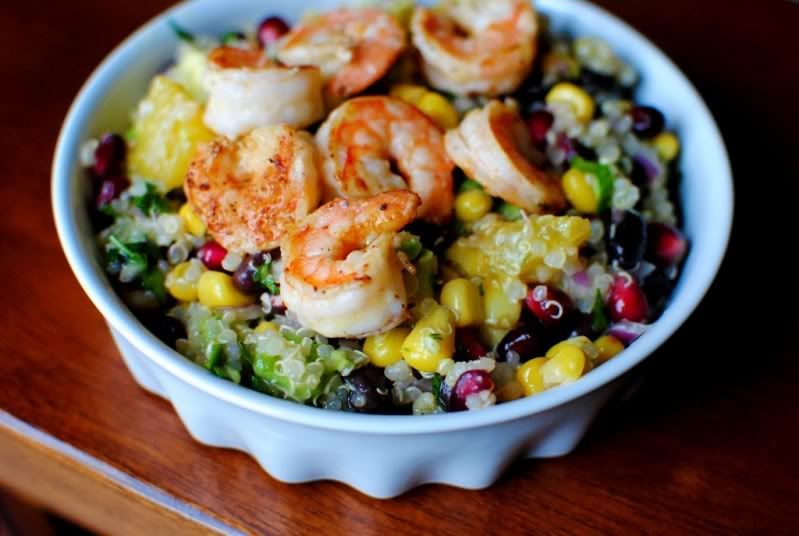 source
Superfood Salad-

this is one of those recipes where it could be mindblowingly good or absolutely horrible. I'm willing to take that chance.
Moussaka- I adore this dish on the rare occasion when I allow myself to induldge in it. I've never attempted to make it at home, though. I think the béchamel has always scared me. I've finally decided to give it a whirl with this recipe that seems pretty straightforward.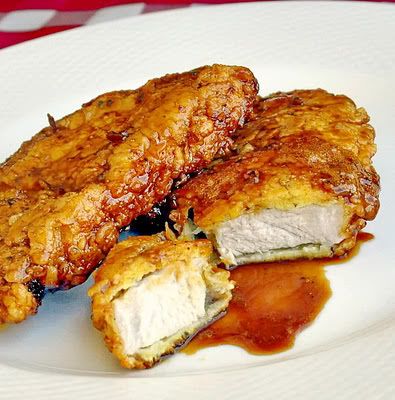 Honey Crunch Pork Chops-

We hardly ever make pork chops because there not really to appealing to me but this recipe actually looks pretty friggin delicious. Now I just have to figure out what vegetables I'm going to pair with this because that's all I'll have calories left for.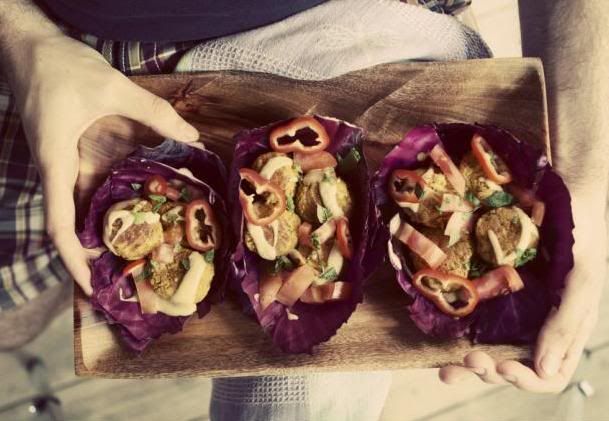 Falafel with Lemon Tahini- I fell in love with falafel when we were here and I think it's about time I take a stab at it. I also needed another healthy meal to throw in there because the week was quickly filling up with all things deep fried and carby. I just don't think I'm going to do the tahini dressing as I'll take a bet right now that I won't be able to find any at any grocery store. I have no complaints about using tzatziki instead.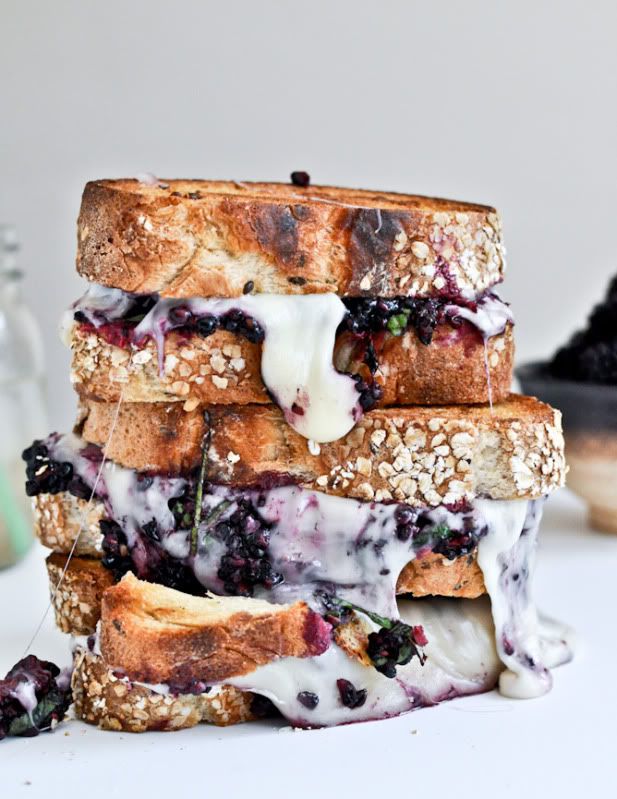 Blackberry, Basil and Fontina Grilled Cheese-

Here's a little bonus recipe since it just looked to amazing to leave out. I've been wanting to try the fruit and cheese combo on a grilled sandwich for quite a while and this one takes the cake. I'm intrigued with the addition of the basil and blackberries wouldn't have been my first choice in fruit but it all just seems like it would work.